AATCC to Conduct Textile Testing Workshop + FM100 Color Vision Screening and Certification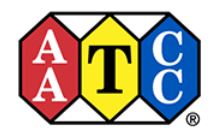 RESEARCH TRIANGLE PARK, N.C., USA, May 15, 2020— If you are responsible for product evaluation, specifications, and quality control for apparel and textile materials, this workshop is a must for you. Register today for AATCC's limited attendance Introduction to Textile Testing Workshop to be held September 23-24, 2020, at the AATCC headquarters in Research Triangle Park, N.C., USA.
Attendees will learn how to properly perform and interpret test results for approximately 20 colorfastness and physical properties test methods and evaluation procedures. Colorfastness tests to be addressed include crocking, light, washing, and perspiration. Tests for evaluating physical properties include dimensional change, skewness, soil release, water repellency and resistance, and appearance retention. AATCC staff will discuss and demonstrate these procedures and registrants will be involved in hands-on participation.
Sessions will be conducted on color basics and measurement. Participants will be shown how to use the AATCC Gray Scales for Staining and Color Change, and the AATCC Chromatic Transference Scale.
ASTM methods, Standard Test Method for Pilling Resistance and Other Related Surface Changes of Textile Fabrics: Random Tumble Pilling Tester, D 3512; Standard Test Method for Abrasion Resistance of Textile Fabrics (Martindale Abrasion Tester Method), D 4966; and Standard Test Method for Pilling Resistance and Other Related Surface Changes of Textile Fabrics, D4970 will also be discussed and demonstrated.
In addition to the workshop, a new supplemental session of FM100 color vision screening and certification will be offered. These sessions will take place the day before and after the workshop at the AATCC Technical Center on September 22nd and 25th, with spots capped at five screenings per day. Participants who complete the test will receive a certificate with their FM100 color vision score and the test date. An additional fee and separate registration is required. Participants have the option to receive a one-time discounted rate for the FM100 Hue Kit, bundled with the testing. Spots are extremely limited—registrations will be accepted on a first come, first served basis.
Individuals registering on or before September 8 pay US$1155 (US$775 for individual and corporate AATCC members) and will include luncheons, breaks and a copy of the AATCC Technical Manual. After September 8 the registration fee increases to US$1205 for nonmembers (US$825 for AATCC members).
Visit AATCC's website (https://www.aatcc.org/events/workshops/ITT/ ) for additional program details and to register.
About AATCC: Founded as the American Association of Textile Chemists and Colorists (AATCC), the Association continues to evolve to meet the needs of those in the ever-changing textile, apparel, and materials industries. AATCC has served textile professionals since 1921. Today, the Association provides test method development, quality control materials, education, and professional networking for a global audience.
# # #