AATCC to Host Color Management Workshop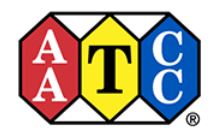 RESEARCH TRIANGLE PARK, N.C., USA, May 14, 2020—Color plays an important role in consumers' decisions to purchase products. To get the color envisioned by the designer and demanded by the consumer, the communication of color throughout the supply chain is imperative, especially in textiles items which contain many components.
Attend AATCC's Color Management Workshop being held August 26-27, 2020, at the Association's Technical Center in Research Triangle Park, NC, USA, and hear world-renowned color experts discuss the following topics:
Color Communication–Sandy Johnson, Color Solutions International
Color Basics–Ann Laidlaw, ACL Color Consulting LLC
Fundamentals of Dyeing and Challenges to Meet Performance Standards–Nelson Houser
Understanding Whites and other Fluorescent Materials–Speaker TBD
Training your Visual Color Apparel Team–Speaker TBD
Color and Lighting: Control, Efficiency, and Compliance–Ann Laidlaw, ACL Color Consulting LLC
Supply Chain Conformance—Why Don't my Numbers Match Yours?–Ken Butts, Datacolor
The Cost of Color Quality–Andrew Fraser, InMocean Group LLC
The Evolution and Revolution of Global Color Management–Carol Revels, Lands' End Inc.
Ultra-Portable Color Measurement: A Spectro in Your Pocket?–Ken Butts, Datacolor
This workshop is designed for merchandisers, retailers, manufacturers, product developers, color approval managers, specifiers, and designers.
Breakout sessions will focus on illumination and observer issues; sample analysis and measurement technique; implementing virtual development in a digital workflow; processes and technologies for better color control in the supply chain; and realities of color management in retail.
Individual and Corporate AATCC members registering on or before August 12 pay US$775 (nonmembers pay US$1155). Registration includes luncheons, the AATCC Color Guidebook, the Textile Coloration for the Retail Supply Chain book, and a copy of all available presentations.
After August 12, the registration fee increases to US$825 for AATCC members and US$1205 for nonmembers. Refunds will be honored if cancellations are received on or before August 12, 2020. No refunds will be given after August 12. A US$75 cancellation fee will be charged. Attendance is limited so early registration is encouraged.
Visit https://www.aatcc.org/events/workshops/color/ for additional details or to register.
About AATCC: Founded as the American Association of Textile Chemists and Colorists (AATCC), the Association continues to evolve to meet the needs of those in the ever-changing textile, apparel, and materials industries. AATCC has served textile professionals since 1921. Today, the Association provides test method development, quality control materials, education, and professional networking for a global audience.
# # #