AATCC to Host Live Webinar Series on Innovative Business Practices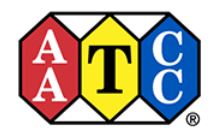 RESEARCH TRIANGLE PARK, N.C., USA, June 4, 2020— Keeping a business thriving and growing is difficult in the best of times. The current climate requires new approaches and creative thinking. Join AATCC for two new webinars to help strengthen your business.
Drive Organic Growth… with B2B-optimized Customer Interviews
June 29, 2020; 11:00 AM (EDT)
Presented by Dan Adams, President of The AIM Institute
Learn how to put your B2B advantages to work, so you can go beyond "hand-me-down" consumer voice-of-customer methods. Great interviewing leads to better customer insights and then superior new products… and ultimately rapid, profitable, sustainable growth.
Bonus: Dan will share AIM's latest methods for conducting interviews without a plane ride: 10 advantages of "Virtual Voice of Customer (VVOC)" and 8 tips for becoming a VVOC pro.
How to Reduce Risk in Major R&D Projects… With Confidence
July 23, 2020; 11:00 AM (EDT)
Presented by Dan Adams, President of The AIM Institute
Dan and his team have recently developed a whole new approach to managing large, high-impact Research & Development projects. With this method, you'll confidently uncover and defuse "landmines" that blow up schedules, projects and careers. And you'll completely change the conversation with management: No more, "Trust us, you'll love our project." Instead of judging your team, management will join it.
About the Speaker
Dan Adams is the Founder and President of The AIM Institute, and author of New Product Blueprinting: The Handbook for B2B Organic Growth. He is a chemical engineer and holder of many patents and innovation awards, including a listing in the National Inventors Hall of Fame. One of the foremost experts in B2B innovation, Dan has taught B2B professionals in every region of the world in hundreds of workshops. An award-winning speaker, he has lectured at Wharton's Executive MBA program and other North American & European universities and is a popular industry keynote speaker.
About the Moderator
Kelly Lawrence is the founder and CEO of Lawrence Innovation, helping numerous B2B innovation teams accelerate growth.
The registration fee for each webinar is $149 for nonmembers and $99 for members (both individual and corporate). Register today from the AATCC website.
We look forward to your participation in these webinars!
About AATCC: Founded as the American Association of Textile Chemists and Colorists (AATCC), the Association continues to evolve to meet the needs of those in the ever-changing textile, apparel, and materials industries. AATCC has served textile professionals since 1921. Today, the Association provides test method development, quality control materials, education, and professional networking for a global audience.
# # #