AATCC Wins a 2023 Feature Article Tabbie Award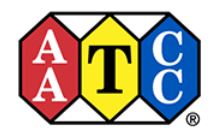 RTP, NC, September 27, 2023 – AATCC has won yet another Tabbie award for an in-depth feature article, published in the May/June 2022 issue of AATCC Review, written by feature writer John Russel Jones.
John Russel Jones has spent most of his career in the fashion industry, from getting his Communications degree from the Fashion Institute of Technology, through working in retail, public relations, and marketing, as well as being the Fashion Director and Managing Editor of MR Magazine, as well as the Fashion and Content Editor of MR-Mag.com. As a freelance writer, he has written for the AATCC, The Manual, and Trunk Club, among others. He currently resides in Jersey City, NJ, USA, with his husband and a wide variety of felines.
Read more about John Russel Jones at www.johnrusseljones.com
The annual Tabbie Awards are sponsored by Trade Association Business Publications International (TABPI). The 2023 Tabbie Awards featured nominations from across the globe, with submissions coming from the US, Canada, the UK, Australia, New Zealand, and South Africa.
"Bringing Color Home" won a "Top 25" feature award, adding to the Association's many Apex and Tabbie Awards for writing or publication design over the years.
To read the award-winning article, visit: www.aatcc.org/read/
As well as publishing original features on major topics of interest to professionals in the textile, apparel, and related industries, AATCC Review also contains technical articles, and AATCC news and information. Launched in January 2014, the AATCC Journal of Research, a sister publication, is exclusively for peer-reviewed research papers.
To see the 2023 Tabbie winners for feature articles, visit www.tabpi.org/awards/2023-feature-article-top-25-issues
AATCC connects the global textile community to empower an innovative, informed, and sustainable future. Headquartered in Research Triangle Park, NC, USA, AATCC has provided standards development, testing materials, educational resources, and professional networking to the global textile industry for more than a century.