AATCC's 2023 Textile Discovery Summit to Champion Sustainability Through Innovation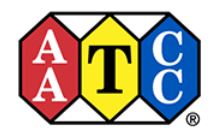 RTP, NC, July 11, 2023 – AATCC is excited to announce that the 2023 Textile Discovery Summit will be held from September 12-14 in the vibrant downtown district of Greenville, South Carolina. With a focus on Supporting Sustainability Through Innovation, this year's conference will be a groundbreaking event for the textile industry.
Attendees of the Textile Discovery Summit will have the opportunity to engage in educational presentations, stimulating networking receptions, insightful breakout sessions, and witness the latest advancements in textile technology at the exhibitor showroom. Furthermore, participants will be able to explore cutting-edge research and talent at the poster session, while witnessing the unveiling of the winners of the esteemed Herman & Myrtle Goldstein Graduate Student Paper Competition during the Awards Luncheon.
Join AATCC in Greenville for the Textile Discovery Summit and be at the forefront of sustainability-driven innovation in the textile industry.
Join the NC170 session, "Research Personal Protective Technologies for Current and Emerging Occupational and Environmental Hazards," on Tuesday, September 12, from 1:30 pm to 6:00 pm. This session addresses the critical need for effective Personal Protective Equipment (PPE) across industries such as firefighting, healthcare, military, and more. NC170 aims to bridge the gap in research and innovation of PPE, promoting R&D of materials and product designs, and developing consensus standards for PPE to ensure the safety, welfare, and competitiveness of our nation. With twelve speakers from leading universities sharing their research in PPE, attendees will gain valuable insights into the advancements and future of protective technologies. Admission to the NC170 session is included with Summit registration, providing a unique opportunity to learn and engage in this important field.
The 2023 Textile Discovery Summit is open to all individuals who wish to participate. Whether you are an industry professional, researcher, or textile enthusiast, this event offers a unique platform to gain insights, foster collaboration, and stay informed about the latest developments in the field. For comprehensive program details, accommodation information, sponsorships, tabletop reservations, or registration, please visit www.aatcc.org/summit/.
AATCC connects the global textile community to empower an innovative, informed, and sustainable future. Headquartered in Research Triangle Park, NC, USA, AATCC has provided standards development, testing materials, educational resources, and professional networking to the global textile industry for more than a century.