Beckmann Converting Boosts Focus on Ultrasonic Bonding Contract Laminating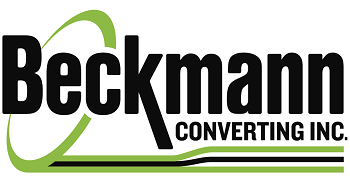 Amsterdam, NY, June 2020– Beckmann Converting, Inc, the contract textile laminator, announced today that it is increasing focus on its ultrasonic bonding technologies with the sale of its remaining assets for hot melt adhesive gravure roll bonding to an undisclosed buyer.
"Applications best suited to hot melt adhesive gravure roll bonding have become highly specialized over the past few years, resulting in very short production run requirements," states Ray Piascik, Director of Sales and Marketing at Beckmann Converting. "We concluded that our current and prospective customers could be served best if we further extended our concentration in ultrasonic bonding capabilities."
Critical end-use applications are driving textile designers to create innovative multi-layer textile packages to meet product performance requirements, explains Piascik. "We are being challenged by customers across all markets to accomplish results using ultrasonic bonding technology in novel, specific ways. By leaving the hot melt space, we can put our full attention to achieving success for our customers in the ultrasonic bonding arena."
Beckmann Converting, Inc. is a world leader in converting continuous wide web, roll-to-roll, technical textiles into multi-layer composites with the application of ultrasonic bonding technologies. The company's multi-layer capabilities allow for the bonding of materials into high-performing new products and new uses that were often considered to have been previously impossible to manufacture.
Contact Information
Email:
rpiascik@beckmannconverting.com
URL:
https://www.beckmannconverting.com/
Phone:
Ray Piascik, Director of Marketing and Sales 518-842-0073 ext. 615
Company:
Beckmann Converting Inc.