Beckmann Converting Launches New Logo and Website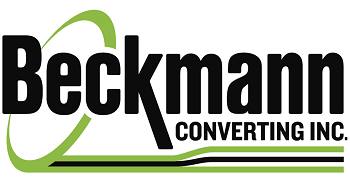 Amsterdam, NY, October 23, 2019 — Beckmann Converting, Inc, the contract textile laminator specializing in ultrasonic bonding and hot melt adhesive gravure roll bonding technologies, announces it is introducing a new corporate logo and updated website.
"Our new branding thrust is to bring a higher level of clarity to the two primary services that Beckmann Converting delivers to customers in the nonwovens industry," states Ray Piascik, Director of Sales and Marketing at Beckmann Converting. "The new logo together with the story visitors experience on our website more effectively identifies Beckmann Converting as a contract laminator of textiles into textile composites and an important resource with unique expertise and capabilities in accelerating New Product Development projects for our customers."
The company logo was redesigned with sharper lines, more saturated colors, and bolder elements in order to maintain its visual impact across the many new marketing and social media platforms in play today, explains Piascik. "We now have stronger tools to communicate that Beckmann Converting is well positioned to respond to customers in an industry where rapidly accessible volume laminating capacities are elusive at best."
Beckmann Converting, Inc. is a world leader in converting continuous wide web, roll-to-roll, technical textiles into multi-layer composites with the application of Ultrasonic and Gravure Hot Melt Adhesive Gravure bonding technologies. The company's multi-layer capabilities allow for the bonding of materials into high-performing new products and new uses that were often considered to have been previously impossible to manufacture.
Contact Information
URL:
www.beckmannconverting.com
Phone:
For additional information, please contact Ray Piascik at 518-842-0073 ext. 615.
Company:
Beckmann Converting Inc.