Beckmann Converting Offers Updated Laminating Sampler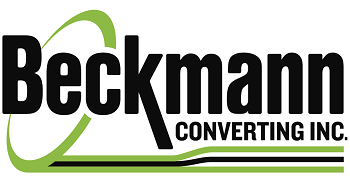 Amsterdam, NY, September 1, 2022– Beckmann Converting, Inc, the textile laminator specializing in ultrasonic bonding toll converting, is offering current customers and prospects an updated Laminating Sampler.
"During the third quarter of 2021, we launched our new website featuring a Virtual Swatchbook where viewers could see detailed information about each of our ultrasonic anvil roll patterns available to use in providing our ultrasonic laminating services," states Ray Piascik, Director of Sales and Marketing at Beckmann Converting.  "Today we are offering an updated Laminating Sampler to supplement the Virtual Swatchbook showing each of the 8 roll patterns on a nonwoven textile."
The eight different roll patterns offered by the company vary in shape, size and distribution of weld points, with "percent bonded area" ranging from 0.5% to nearly 10% of the full width across the roll goods web, explains Piascik.  "With this many roll patterns to choose from, we can assist the customer in selecting the pattern that is best for their end-use application".  The company will send a Laminating Sampler to all active customers in early September.  There is also a place in the Needs Assessment Form on the company website to request a Sampler.  https://www.beckmannconverting.com/resources/needs-assessment-form/
Beckmann Converting, Inc. is a world leader in converting continuous wide web, roll-to-roll, technical textiles into multi-layer composites with the application of Ultrasonic bonding technologies. The company's multi-layer capabilities allow for the bonding of materials into high-performing new products and new uses that were often considered to have been previously impossible to manufacture.
For additional information, please contact Ray Piascik at 518-842-0073 ext. 615.