Beckmann Converting Seeing Influx of "Onshoring" Textile Laminate Programs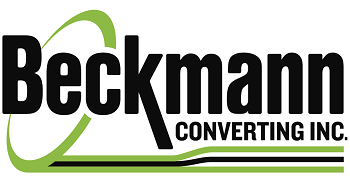 Amsterdam, NY, August 10, 2022– Beckmann Converting, Inc, the textile laminator specializing in ultrasonic bonding toll converting, reports a significant influx of active projects aimed at "onshoring" textile manufacturing programs to North America.
"We are seeing a rapid uptick in projects from current customers and new prospects on products that historically would be made offshore," states Ray Piascik, Director of Sales and Marketing at Beckmann Converting.  "These products often already are in production elsewhere, but the recent surge also includes brand new products emerging from research and development."
Whereas at the beginning of the Covid-19 pandemic companies that began onshoring projects ran into multiple barriers and put them on hold, now it seems they are able to secure solid supply chains at lower total cost and with much better reliability, explains Piascik.  "Onshoring has become such a high priority in our industry that we have pulled together a more extensive discussion of the topic in our News, Info & Ideas section of our website.  The dynamic global trends we are seeing suggests that onshoring is here to stay".  The full article may be found at
https://www.beckmannconverting.com/news/
Beckmann Converting, Inc. is a world leader in converting continuous wide web, roll-to-roll, technical textiles into multi-layer composites with the application of Ultrasonic bonding technologies. The company's multi-layer capabilities allow for the bonding of materials into high-performing new products and new uses that were often considered to have been previously impossible to manufacture.
For additional information, please contact Ray Piascik at 518-842-0073 ext. 615.