BOPP Producer Tatrafan Selects Greycon to Improve Production Efficiency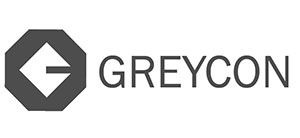 BOPP Producer Tatrafan Selects Greycon to Improve Production Efficiency
Greycon were appointed by Tatrafan to implement a trim optimisation solution after a careful evaluation of the current slit optimisation system at Tatrafan's plant in Svit, Slovakia. Tatrafan is a BOPP (Bi-Oriented Polypropylene) packaging film producer part of the Terichem Group and produce 17,000 tonnes of packaging film per annum.
After a successful pilot where some of the benefits from Greycon's solution included; reduction of trim waste and optimisation of knife changes. Tatrafan could see the benefits to implementing Greycon's trim optimisation solution, X-Trim. X-Trim was integrated with Tatrafan's Enterprise Resource Planning (ERP) system, SAP.
Jari Kaukiainen, Sales Manager for EMEA states; "Tatrafan represents a great example where the benefits became obvious through a small pilot project before the implementation. This is one of those supercool aspects with the X-Trim solution, as it is possible to run X-Trim as a stand-alone solution for a period and afterwards integrate it seamlessly with SAP, showing Tatrafan a significant improvement almost from day one."
"We were very happy to continue on from the successful pilot project and move Greycon's state of the art optimising tool into daily production at Tatrafan. It is the combination of the various efficiency improvements such as waste minimisation, optimisation of knife changes, minimisation of number of patterns as well as managing different winder types combined with the easy-to-use trim solution which make a difference in Tatrafan's daily production processes" comments Martin Lach, Managing Director at Tatrafan.
About Greycon
Greycon is the world's leading provider of production planning, scheduling and manufacturing execution systems that have been designed specifically for roll-based & flat sheet industries. Greycon operates throughout the world. Greycon's strength is the extensive range of specialist software solutions for Plastic Films & Flexible Packaging, Nonwovens, Metals, Converting and Paper & Board industries supported by powerful optimisation algorithms and a highly-experienced team of consultants.
www.greycon.com
About Tatrafan/Terichem
More than 80 years of tradition of packaging film and BOPP film production in Slovakia and Finland created the foundations on which Terichem was built.
Terichem is the joint venture of Finnish company Ab Rani Plast Oy and the Slovak company CHEMOSVIT, a.s. with production sites in Slovakia, Finland and Ukraine.
For the last 20 years Terichem has been operating successfully in the global market of BOPP film manufacturers and suppliers under the brand TERICHEM.
Since 1.1.2017 Terichem operates in the market of BOPP film for packaging of tobacco, food and other products under the brand TATRAFAN. The division for BOPP film for production of capacitors is separate and operates today under the brand Tervakoski film