Bostik completes acquisition of XL Brands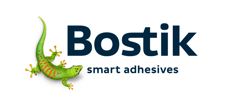 Paris, January 3, 2018
Bostik completes acquisition of XL Brands
Bostik completed the acquisition of XL Brands, among the leaders in floor covering adhesives in the United States, on 2 January.
With this acquisition, which complements the acquisition of CMP in May 2017, Arkema actively pursues the development of Bostik which should exceed one third of the Group's sales by 2023.
About Bostik, an Arkema company
Bostik is a leading global adhesive specialist in construction, consumer and industrial markets. For more than a century, it has been developing innovative adhesive solutions that are smarter and more adaptive to the forces that shape daily lives. From cradle to grave, from home to office, Bostik's smart adhesives can be found everywhere. With annual sales of €1.95 billion, the company employs 6,000 people and has a presence in more than 50 countries. For the latest information, visit www.bostik.com.
About Arkema
A designer of materials and innovative solutions, Arkema shapes materials and creates new uses that accelerate customer performance. Our balanced business portfolio spans high- performance materials, industrial specialties and coating solutions. Our globally recognized brands are ranked among the leaders in the markets we serve. Reporting annual sales of €7.5 billion in 2016, we employ approximately 20,000 people worldwide and operate in close to 50 countries. We are committed to active engagement with all our stakeholders. Our research centers in North America, France and Asia concentrate on advances in bio-based products, new energies, water management, electronic solutions, lightweight materials and design, home efficiency and insulation. www.arkema.com
Contact Information
Email:
paul.odwyer@bostik.com
URL:
www.bostik.com
Phone:
+ 353 1 8624920
Company:
Bostik