Bostik Designates Business & Technology Center in Wisconsin 'Global Center of Excellence' in HMPSA Technology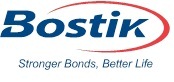 $8 Million Expansion Bolsters Commitment to Hygiene Adhesive Innovation
WAUWATOSA, Wis., Jan. 10, 2013 — Bostik recently celebrated an $8 million expansion of its business and technology center in Wauwatosa, Wisconsin, and designated the revamped facility a "Global Center of Excellence" in one of its key technology platforms, and the one serving the disposable hygiene market: Hot Melt Pressure Sensitive Adhesives (HMPSA).
The expansion, which began in late 2011, consolidates Bostik's administrative and research and development functions from multiple facilities to the Bostik Americas Business & Technology Center in Wauwatosa, a suburb of Milwaukee. A grand opening ceremony, held Dec. 13, 2012, marked completion of Phase I of the project.
"Our Business & Technology Center has earned a reputation for delivering breakthrough HMPSA innovations in the disposable hygiene industry such as ZeroCreep™ and Relyance™," said Bob Marquette, Americas Senior Vice President. '"The R&D functions and business leadership positions that are being located at our newly designated Global Center of Excellence will ensure that Bostik will continue to lead the way in adhesive solutions for the hygiene, label and industrial segments we serve."
About Bostik
Bostik, a subsidiary of Paris-based Total, is a global leader in the design, manufacture and marketing of technologically advanced adhesives and sealants. With 2011 global sales of € 1.43 billion, the company employs 4,500 people and has a presence in more than 50 countries. Bostik collaborates closely with its customers to provide high-performance solutions, creating stronger bonds for a better life.
Photo information:
Wisconsin Lt. Gov. Rebecca Kleefish, second from right, listens as Ai Nguyen, Senior Chemist, conducts a tour of a new lab at Bostik America's expanded Business & Technology Center.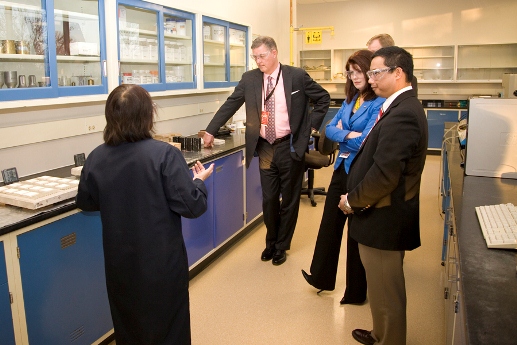 Contact Information
Email:
courtney.korselt@bostik-us.com
URL:
http://www.bostik-us.com
Phone:
Courtney Korselt, Global Communications and Insight Manager, GNW BU, at (414) 607 1274
Company:
Bostik