Bostik Hosts Regional Smart Summit in Shanghai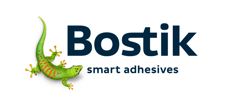 Bostik, the specialty industrial adhesives line of Arkema, brings to light the promising potential of adult incontinence products in the Asia market and will leverage its cutting-edge solutions for clients invested in this field.
SHANGHAI – July 19, 2017- Bostik, a leading global adhesive specialist for construction, consumer and industrial markets, said in its annual Regional Smart Summit that there is huge growth potential for the Asian disposable hygiene product market, especially for the adult incontinence (AI) product segment. With more companies investing in this market, Bostik will leverage its innovative products and solutions to help its clients capture market opportunities and beat the competition.
The pace of population aging in Asia has been faster than any other region. By 2030, the number of senior citizens aged 65 and older will be around 200 million among the total 3.8 billion people living in the region. Also, due to illness, pregnancy, obesity and other factors, adult diapers will become a life necessity for many people. However, compared with the mature markets such as Japan, Europe and the U.S., most Asian countries are still in their preliminary stage in marketing AI products, and it is expected that these markets will experience explosive growth within the next few years.
"AI is a key category for disposable hygiene products," says Jeffrey Merkt, Senior Vice President of Bostik Global Nonwoven and Senior Vice President of Bostik Asia, "Our clients demand innovative solutions to quickly roll out their products in the market. In the past few years, Bostik has been introducing solutions and sharing industry insights to help our clients take advantage of this market opportunity."
Ms.Jiang Manxia, Secretary General of China National Household Paper Industry Association, also shared her views regarding the Chinese disposable hygiene product market. She pointed out that China has witnessed continuing growth in the disposable hygiene market over the past few years, and especially rapid development in the AI product market across all categories.
According to the Office of the Chinese National Committee on Aging, the number of elderly people that need AI products is close to 40 million and the market potential for AI products is nearly 10 billion RMB. The AI product market witnessed a compound growth rate of 24% from 2011 to 2016, and will grow at an even faster rate in the next five years, reaching as high as 31%.
An interesting fact to note is that the AI market will see accelerated growth when the national average GDP reaches 10K USD. In 2016, the per capita GDP of China reached 8,637 USD, with nine provinces exceeding a per capita GDP of 10K USD, which is good news for China with regards to both current market size and growth potential.
Many companies are optimistic about the AI product market. Representatives from AI product companies believe there will be a huge potential in this market, and are actively investing in the market. The current trend is for AI products towards soft, light, breathable and environmentally friendly features, along with versatility to cater to all users' day-to-day needs, from social interaction to sports. This will require partners to provide more high-quality materials and superior adhesive products to meet the evolving demands of consumers.
As the world's largest supplier of high stress adhesive products for disposable hygiene, Bostik has always been leading the innovation of smart adhesive technologies, and has consistently revolutionized and spurred development in the industry. Bostik offers an extensive line of adhesive products that are ideal for new AI products. Meanwhile, Bostik has also maintained a leading position in the field of odor research, providing clients with comprehensive smart solutions for a variety of diverse applications. In an interview with consumers at the event, Bostik also introduced the concept of "embracing the world's leading technologies", whereby it will strive to provide superior products for people who purchase AI products, helping them give the best care, whether for their wife after delivery, or for their elderly parents, for example.
Dr. Christophe Morel-Fourrier, Global Technology Marketing Manager of Bostik Global Nonwovens BU, shared case studies and product reviews of Bostik products applied in AI products with guests at the summit. Guo Lu, CEO of Shopal also shared her experience in the disposable hygiene product ecommerce business. Her new perspective and detailed statistics ignited heated discussions among the audience members.
"Bostik hopes to build a robust communication and sharing platform for the industry through our annual Regional Smart Summit," said Jeff Merkt. "We will cooperate with our partners in various ways and jointly capture the opportunities of the AI product market to provide more premium products for consumers."
About Bostik, an Arkema company
Bostik is a leading global adhesive specialist in construction, consumer and industrial markets. For more than a century, it has been developing innovative adhesive solutions that are smarter and more adaptive to the forces that shape daily lives. From cradle to grave, from home to office, Bostik's smart adhesives can be found everywhere. With annual sales of €1.95 billion, the company employs 6,000 people and has a presence in more than 50 countries. For the latest information, visit www.bostik.com.
About Arkema
A designer of materials and innovative solutions, Arkema shapes materials and creates new uses that accelerate customer performance. Our balanced business portfolio spans high-performance materials, industrial specialties and coating solutions. Our globally recognized brands are ranked among the leaders in the markets we serve. Reporting annual sales of €7.5 billion in 2016, we employ approximately 19,000 people worldwide and operate in close to 50 countries. We are committed to active engagement with all our stakeholders. Our research centers in North America, France and Asia concentrate on advances in bio-based products, new energies, water management, electronic solutions, lightweight materials and design, home efficiency and insulation. For the latest information, visit www.arkema.com.