Bostik to Present Adhesive Perspective at SINCE Conference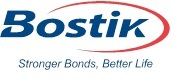 WAUWATOSA, Wis., Oct. 1, 2013 – Bostik, one of the world's leading bonding solutions companies, is presenting on the role of adhesives in increasing the efficiency and improving the products of disposable hygiene manufacturers at the 2013 Shanghai International Nonwovens Conference & Exhibition (SINCE), Oct. 23.
Sophia Shen, Asia Product Line Manager for Bostik's Global Nonwovens Business Unit, will deliver a presentation that draws on the latest developments from the world's largest supplier of elastic and stretch adhesives. Bostik is also the world's second largest supplier of hygiene adhesives and a leader in applied technology and next-generation pilot coating.
"Bostik's expertise in adhesive technology will form the basis of a well-rounded presentation that promises to deliver valuable insights to attendees," said Courtney Korselt, Global Communications and Insight Manager, Global Nonwovens Business Unit.
The presentation will include insights from Bostik's recent innovations in nonwoven adhesive technology as manifested in products such as Securance™ Low Tack, which addresses issues with perforated film top sheets and adhesive tack, and ZeroCreep Avancé™, which marks a major step forward in the evolution of elastic attachment technology.
About Bostik's Global Nonwovens Business Unit
GNW BU is a leading global hygiene adhesives supplier and the largest supplier of elastic and stretch adhesives. With unmatched formulation expertise and forward-thinking technology, GNW BU's global research, testing and pilot coating engineers create bonding solutions for companies specializing in baby and child care, feminine care, and adult care products.
About Bostik
Bostik, a subsidiary of Total, is a global leader in the design, manufacture and marketing of technologically advanced adhesives and sealants. With 2012 sales of 1.55 € billion, the company employs 4,800 people and has a presence in more than 40 countries. Bostik collaborates closely with its customers to provide high-performance solutions, creating stronger bonds for a better life.
Contact Information
Email:
tlyons@directionsmarketing.com
URL:
http://www.bostik-us.com
Phone:
Tom Lyons, Directions Marketing, Public Relations Senior Manager, at +1.920.725.4848; or Sara Wang, Marketing and Sales Coordinator, Bostik Global Nonwovens Business Unit
Company:
Bostik