Bostik to Share Insights on Adhesives' Role in Consumer Perceptions of Disposable Hygiene Products at OUTLOOK 2014, Barcelona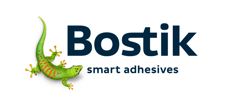 Wauwatosa, Wis., Aug. 5, 2014
Bostik will share its global expertise on the role that adhesives play in consumer perceptions in disposable hygiene products at OUTLOOK 2014, Barcelona, Sept. 24-26, 2014.
Christophe Morel-Fourrier, Global Technical Manager of the Global Nonwoven Division of Bostik, will discuss the role that adhesives can play in helping manufacturers meet consumer expectations for softness, breathability, wetness indication and odor in baby, adult incontinence and femcare products. His presentation – slated for Thursday, Sept. 25th, 11:30 am – will cover the latest trends in technology, materials and processing, and highlight areas of growth and challenge in these areas in disposable hygiene products industry.
Morel-Fourrier, who holds a doctorate in organic chemistry, has worked in the adhesive industry for more than 20 years holding various positions in product development, technical support and R&D management in France and the UK. In his current role, he works with the Bostik team in the development of innovative, new technologies for the global hygiene market.
Bostik recently launched a bold, new corporate brand, which features a gecko and the tagline "smart adhesives." The gecko is renowned for its remarkable bonding abilities that allow it to cling to almost any surface, run up polished glass and support its entire body weight with a single toe.
Together, the gecko and tagline reflect Bostik's leadership position in developing intelligent and innovative adhesive solutions that are robust, efficient and adaptive.
#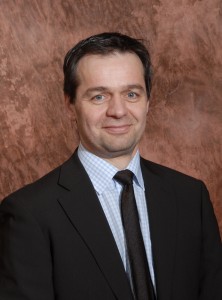 About Bostik's Global Nonwovens Business Unit
An industry thought leader, Global Nonwovens creates smart, innovative adhesive solutions for the disposable hygiene industry worldwide, including solutions for the most demanding applications of elastic and stretch. It leverages unmatched formulation expertise, testing capabilities and technology to develop smarter adhesives that do more, providing higher performance and more efficient operations for its customers.
About Bostik
Bostik is a leading global adhesive specialist in industrial manufacturing, construction and consumer markets. For more than a century, they have been developing innovative adhesive solutions that are smarter and more adaptive to the forces that shape people's daily lives. From cradle to grave, from home to office, Bostik's smart adhesives can be found everywhere. With 2013 sales of 1.6 € billion, the company employs 4,800 people and has a presence in more than 50 countries.
Bostik is a company of Total.
Contact Information
Email:
Courtney.korselt@bostik-us.com
URL:
www.bostik-us.com
Phone:
Tom Lyons, Directions Marketing, at +1.920.268-5831 (mobile),; or Courtney Korselt at +1.414.207.7992 (mobile)
Company:
Bostik, Inc.