Bostik to Share Insights on the Impact of Odor in Disposable Hygiene Products at Hygienix 2015, St. Petersburg, Florida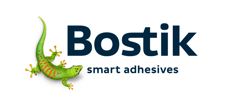 Bostik will share its global expertise on the role that product odor plays in consumer perceptions of disposable hygiene products at Hygienix in St. Petersburg, Florida, Oct. 26 – 29, 2015.
David Freund, Regional Technical Group Manager of Bostik's Global Nonwovens Business Unit, will discuss the measurement and testing challenges of product odor in disposable hygiene. His presentation is scheduled for Thursday, Oct. 29, and will explore the various origins of odor in hygiene products, how the concept of odor varies globally and the challenges faced in odor measurement.
Freund holds a bachelor's degrees in chemistry from the Pierre & Marie Curie University in Paris and master's of science degree in material science from the ENSCPB Engineer School in Bordeaux, France. With more than a decade of experience in the adhesives industry, Freund has held a number of roles at Bostik in product development and applied technology before taking on his current role in group management.
Hygienix, a new international conference, is the result of a merger of the Insight and Vision conferences. This is the debut of Hygienix, which is being billed as the premier event for absorbent hygiene and personal care markets.
About Bostik Global Nonwovens
Fueled by a deep understanding of the hygiene market's current and future needs, Bostik Global Nonwovens creates smart adhesive solutions. Our culture of continuous improvement is powered by our people, their ideas and the drive to make things better. We apply our extensive material science knowledge and formulation and application expertise to provide pioneering adhesive solutions that enhance our customers' success and advance the hygiene industry worldwide.
About Bostik, an Arkema company
Bostik is a leading global adhesive specialist in industrial manufacturing, construction and consumer markets. For more than a century, we have been developing innovative adhesive solutions that are smarter and more adaptive to the forces that shape our daily lives. From cradle to grave, from home to office, Bostik's smart adhesives can be found everywhere. With 2014 sales of €1.5 billion, the company employs 4,800 people and has a presence in more than 50 countries.
Contact Information
Email: courtney.korselt@bostik-us.com
Phone: Courtney Korselt, Phone: +1 414 607 1274, Mobile: +1 414 207 7992
Company: Bostik, Inc.