Broader Impact of Research-Recognition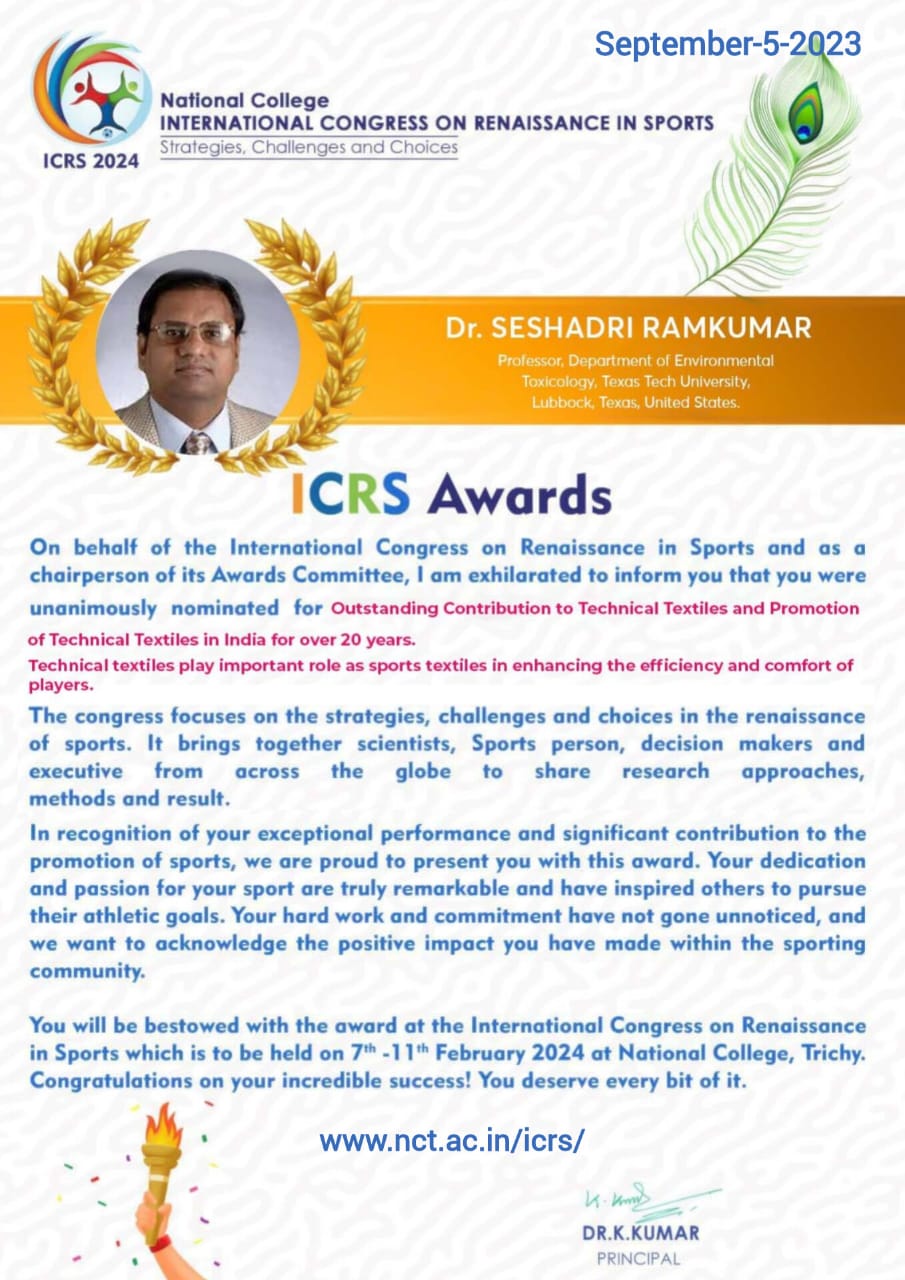 Lubbock, TX, September 7, 2023 – Research these days is aimed at being of broader impact to the community, beyond one specific field.
On the Teachers Days (Sep 5th) celebrated in India as a mark of respect to teachers, Professor Seshadri Ramkumar of Texas Tech University has been notified that he will be awarded with the ICRS Award for Research and Promotion of Technical Textiles.

The International Congress on Renaissance in Sports (ICRS) is a one of its kind international conference aimed at a 360-degree view in sports. This congress brings people not only who are athletes, but also technologists, communicators in sports and allied fields.
Over a century old, National College Trichy in India is organizing this major event in February 2024.
The conference is recognizing Dr. Ramkumar for research in technical textiles, which encompasses sports textiles and the promotion of this field in India for over 20 years.
"Glad to see research is having broader impact and is getting the attention of practitioners which is important to create a market and move the field. In this case, sports textiles will be getting world attention in a event where athletes with national and international repute will be felicitated," said Dr. Ramkumar, Ph.D.