Call for Presentations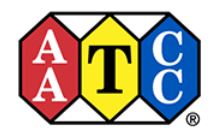 RESEARCH TRIANGLE PARK, N.C., USA, June 7, 2021—Presentation topics are now being accepted for the December 2021 Digital Textile Printing Conference co-sponsored by AATCC and PRINTING United Alliance. Now in its sixth consecutive year, this conference stands above all others in delivering relevant, cutting edge content. Speakers gain exclusive exposure within the digital textile printing community and increase their recognition as industry experts at the "must attend" digital textile printing event for the past five years!
The 2021 conference program will focus on solutions-based topics in the following areas:
Global market conditions and economic forecasts for digital textile printing
On-demand printing
Latest developments in design software, design considerations and best practices for digital textile printing
Technology advances in digital textile printers, inks and production/RIP software
Digital textile workflows
Case studies
Textile finishing and cut-and-sew
Automation in digital textile manufacturing
Test methods for digitally printed textiles
Emerging business models in digital textile printing
Digital transformation and its influence on supply chain relationships
Presentations should be seminar style, 30 minutes long, and either a single- or multi-presenter lecture or panel discussion. Your proposal must be in English and include:
Session title and topic
One-paragraph description of session
Three learning objectives
Full contact information for presenter(s), including name, company, phone number, email address
Presenters are not required to be members of AATCC or PRINTING United Alliance and there are no fees attached to submitting a proposal.
Submit proposals to Ray Weiss at rweiss@printing.org by July 30, 2021. The conference development team will review all abstracts and notify submitters of their status. Presenters receive complimentary registration to the conference and we will consider virtual presentations if the presenter is under travel constraints.
About AATCC: Founded as the American Association of Textile Chemists and Colorists (AATCC), the Association continues to evolve to meet the needs of those in the ever-changing textile, apparel, and materials industries. AATCC has served textile professionals since 1921. Today, the Association provides test method development, quality control materials, education, and professional networking for a global audience.
# # #