Colback nonwovens provide support in medical face masks for Dutch healthcare under non-profit initiative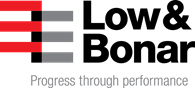 June 23, 2020, Arnhem, Netherlands – Colback nonwovens help to solve the shortage of personal protective equipment in healthcare institutions in the Netherlands. In a remarkable public/private enterprise, Low & Bonar´s Colback production site in the Netherlands offered its support after a call from the Dutch government. Colback nonwovens are now included as a reinforcement layer in FFP2-certified medical face masks. The masks themselves are produced by another company located in the Netherlands: AFPRO Filters. Though both companies were new to the face mask business, they made it happen within a very short period. An outstanding achievement and a special journey.
Answering the call
As in many other countries, the Netherlands was confronted with a global shortage of personal protective equipment as COVID 19 spread across the continents. Called upon by the Dutch Minister of Health and Sports, a unique public/private consortium came to existence, with selected Dutch companies invited to join and serve a single purpose: the realization of large-scale, non-profit based production of health protection items within the country to help protect their healthcare workers. Without a second thought, both Low & Bonar and AFPRO Filters became part of this consortium and soon started to work on medical face masks together. Shouldering responsibility, both companies deliver at cost price. The consortium distributes the medical masks evenly or wherever the need in national healthcare institutions is greatest.
Fast lane development
"Although neither of us had ventured into face masks before, we could build on long-standing expertise within our fields and believed we could make it work", says Low & Bonar Business Development Manager Edgar Berkhout. "AFPRO Filters is a long-standing producer of filter systems, an industry we are very familiar with. We knowour product and production capabilities inside out and have many in-house testing facilities at our disposal. Thanks to that, and through our intensive collaboration, we were able to move fast."
The cooperation is much appreciated by both sides. Niels Berkhout, Supply Chain Director at AFPRO Filters: "We felt an enormous urgency to turn this project into a success and found an equal dedication at Low & Bonar. We experienced a very high degree of flexibility among all involved: engineering, production, planning and deliveries. So much technical knowledge was made available to us and always at very short notice. Together we were able to overcome all the obstacles along the way."
Colback intermediate layer
Colback is a spunbond nonwoven. Its role in these FFP2-approved face mask is one of reinforcement. As an intermediate layer Colback provides the necessary sturdiness to the masks, keeping them in shape and place during wear. At the same time, Colback is very light-weight, thin and highly permeable which allows for easy breathing and improves user comfort. Customers benefit from Colback´s straightforward processing. Colback is very suitable for ultrasonic welding, among other things, and it cuts without any fraying or curling.
"Our main mission is to bring value to our customers. By tailoring our product and fine-tuning all its technical details to the exact needs of these face masks, adding value is exactly what we did. And in doing so, we are able to contribute in a non-profit manner to the current urgent needs of our society," concludes Edgar Berkhout.
Learn more about Colback solutions as functional layers in face masks: https://www.colbacksolutions.com/face-mask-functional-layer/?utm_source=Press%20Release&utm_medium=Digital&utm_campaign=Colback%20AFPRO%20Press%20Release
Discover the possibilities with Colback spunbond nonwovens:
https://www.colbacksolutions.com/?utm_source=Press%20Release&utm_medium=Digital&utm_campaign=Colback%20AFPRO%20Press%20Release
For more information about this project please reach out to
Mr. Edgar Berkhout, Business Development Manager
Low & Bonar BV
Arnhem, Netherlands
E-mail: edgar.berkhout@lowandbonar.com
Direct: +31 85 744 1239
Mobile: +31 6 2037 5682
About Colback Solutions
Colback® is a high performance polymeric spunbond nonwoven that offers custom-made solutions for multiple industries.
The unique Colback technology is highly versatile and enables us to design nonwovens that are optimized for specific process parameters and application requirements. As a result, Colback products are used in a variety of industries for numerous processes and applications.
Colback manufacturing began in the late '60s and in close cooperation with customers the portfolio has been expanded ever since.
Today Colback is produced in the Netherlands, the United States and China to allow for global supply and to optimally serve our customers' needs. (Customer-specific) developments and testing are facilitated by our in-house R&D facilities.
The Colback team focusses on quality and strategic partnerships which are the key drivers behind the long term success of Colback non-wovens.
We strive to continuously provide technical solutions in close collaboration with our valued customers
 Colback is manufactured by Low & Bonar, part of the Freudenberg Group.
For more information about Colback Solutions and Low & Bonar, please reach out to:
Mr. Rudolf Wijnans, Global Marketing Manager
Low & Bonar BV
Arnhem, Netherlands
E-mail: Rudolf.wijnans@lowandbonar.com
Direct: +31 85 744 1383
Mobile: +31 6 1103 8348