Collaboration Between Ontex and Bostik Sends Feminine Care Products to Girls in Zambia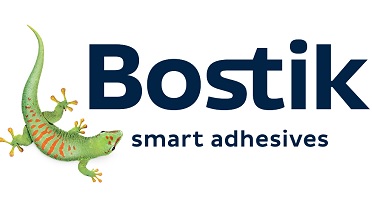 STAFFORDSHIRE, UNITED KINGDOM, MARCH 10, 2020 – In December, Maydred Siamuzwe put a donation box in her workplace cafeteria, hoping to gather packets of feminine hygiene products for girls in her hometown near Lusaka, Zambia. Siamuzwe planned to deliver whatever she collected to a small charity-run school for girls when she visited her family for the holidays.
Maydred had been working as an accountant with Bostik's UK team in Stafford for less than a year, and she knew her co-workers would be generous. She had no idea what was about to happen.
Bostik's product line includes adhesives for the production of disposable hygiene articles, and many employees are familiar with the issue of "period poverty" that holds so many women and girls back from work, school, and other activities of daily life. Siamuzwe, having grown up near Lusaka, witnessed it first-hand. She described the situation to her co-workers, and that made the business more personal.
"I had relatives who would stay home during their period and not go to school," Siamuzwe says. "When girls miss five days of school a month, they fall behind. So many drop out."
The box in Bostik's UK office filled with donations. And those co-workers didn't stop there. They encouraged Siamuzwe to think bigger. They made connections for her, and they offered to leverage Bostik's global network to help the people and cause near and dear to Siamuzwe's heart.
A few phone calls turned into multiple discussions and hundreds of logistical emails. Martin Langley, a regional director for Bostik's global hygiene adhesives business, described Siamuzwe's efforts to Thomas Hooft at Ontex, an international producer of personal hygiene products and a customer of Bostik.
"I expected a few boxes," says Langley. "Ontex is known for its generosity, yet we had never explored this kind of collaboration with a customer before."
Ontex responded with overwhelming generosity. Siamuzwe's original donation box morphed into a shipping container, then two shipping containers, each filled with 507,000 packets of feminine hygiene products. That's over one million packets of product, total.
"It's not like Ontex just opened a warehouse and donated the product," Langley points out. "They had to gradually set product aside during their regular production, and they were willing to do so."
In fact, based on their experience, Ontex took care to set aside product they knew would be well-suited to the preferences in this region of the world.
That's what's so gratifying about this project, Langley says. It started with one employee wanting to do good, and others got creative and collaborated. Ontex took extra steps to ensure the right product was available. Then Bostik leveraged its global supply chain network, covered the shipping costs, and ensured the delivery would reach its destination.
That collaboration is critically important, because ensuring donations go through the right channels and actually make it to the destination is critical. Siamuzwe wrote multiple letters validating the shipment and confirming who will receive and distribute the shipment when it arrives in Zambia.
In a few short weeks, the first container will arrive from the Ontex plant in Belgium to Lusaka, where it will need to be verified as a charitable donation and cleared for distribution. Siamuzwe is busy working with her contacts there on a distribution plan. She has partnered with a small foundation in Lusaka, Divine Missions, founded by Margaret Nhlane.
Siamuzwe is thrilled to see the collaboration for this cause. "Many girls in Zambia are so poor they cannot afford even the basics in feminine hygiene," she says. "They are vibrant and enthusiastic pupils, but they are missing classes simply because they cannot afford sanitary towels and the fear of staining their clothes is keeping them away."
"We are using the connections and the experience we have to help," says Siamuzwe. "I am so very grateful for my colleagues who have made this happen, and I know the girls who have received the packets are grateful, as well."
Experience plus connections, product plus collaboration, head plus heart. All of these add up to more school days and a better quality of life for girls in Zambia.
About Bostik, an Arkema company
Bostik is a leading global adhesive specialist in construction, consumer and industrial markets. For more than a century, it has been developing innovative adhesive solutions that are smarter and more adaptive to the forces that shape daily lives. From cradle to grave, from home to office, Bostik's smart adhesives can be found everywhere. With annual sales of €2 billion, the company employees more than 6,000 people and has a presence in more than 40 countries. www.bostik.com
About Arkema
A designer of materials and innovative solutions, Arkema shapes materials and creates new uses that accelerate customer performance. Our balanced business portfolio spans high-performance materials, industrial specialties and coating solutions. Our globally recognized brands are ranked among the leaders in the markets we serve. Reporting annual sales of €8.8 billion in 2018, we employ approximately 20,000 people worldwide and operate in close to 55 countries. We are committed to active engagement with all our stakeholders. Our research centers in North America, France and Asia concentrate on advances in bio-based products, new energies, water management, electronic solutions, lightweight materials and design, home efficiency and insulation. www.arkema.com
###