Cranemat® – our media solution for window shades & the décor industry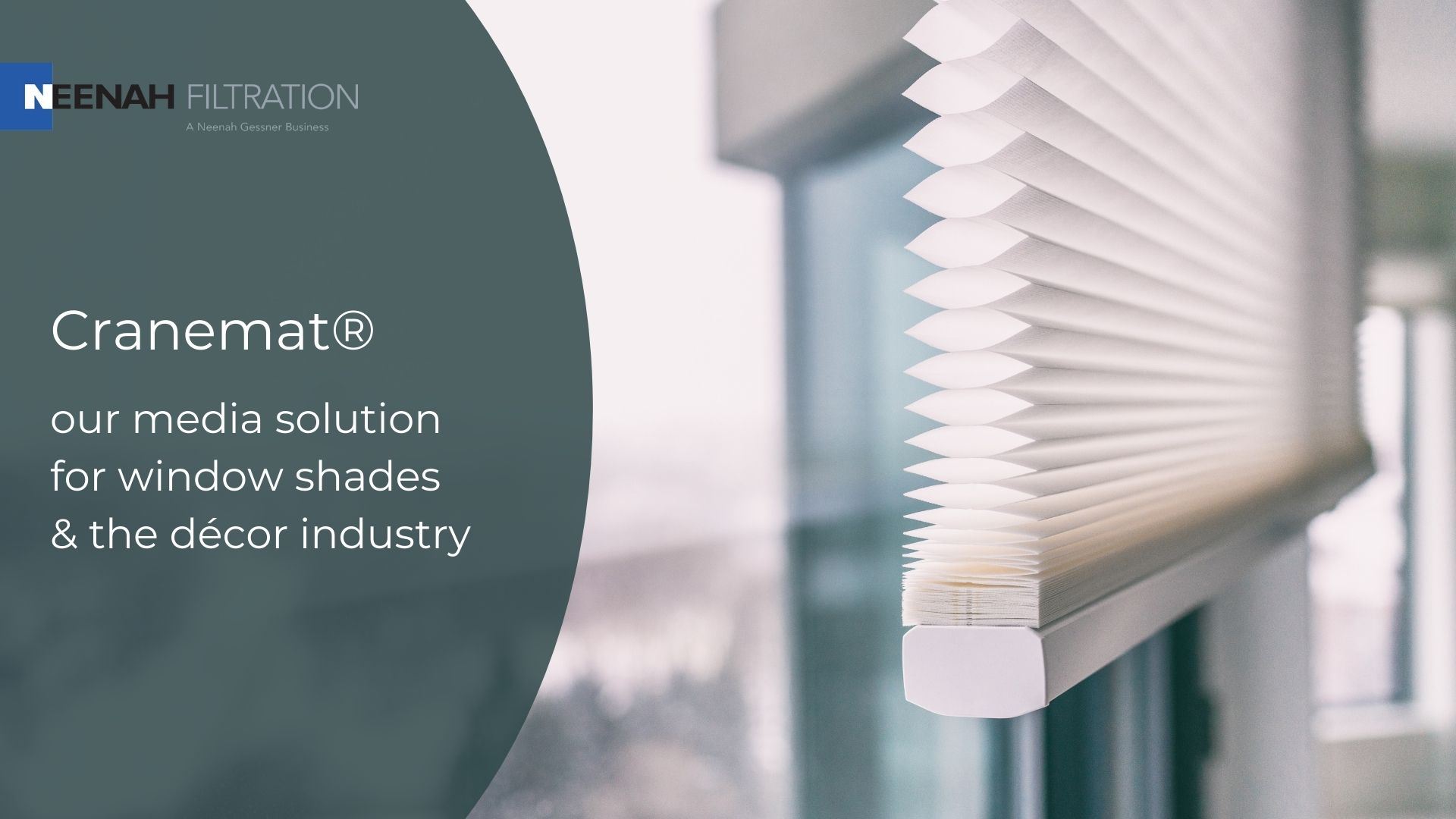 Pittsfield, MA, USA, September 1, 2021 – Neenah Filtration's materials for window shades have to fulfill excellent properties as they need to be easily printed, pleated, and embossed. They can also be used in the wall covering and furniture industry.
Our Cranemat® nonwoven materials are very demanding as they have to meet several properties. It is thermoformable to ensure a very good converting processing. They are UV resistant to ensure a longevity without yellowing. Additionally, they are high impact resistance but have a very good resin absorption. Cranemat® media are Long life in fold and flex applications and they're available in a range of basis weights and thicknesses – developed just in the way for your individual standards.
Don't hesitate to contact us for further information. Let Neenah Filtration develop a media that is just right for you!