Demonstrations for AATCC Test Methods Now Available in Online Training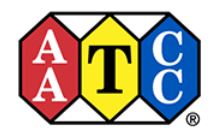 RESEARCH TRIANGLE PARK, N.C., USA, July 27, 2020—Whether you and your team need to brush up on the basics of textile testing or get detailed instruction on specific methods, AATCC's new Online Test Method Training modules are a valuable resource. Presentations will review best practices, apparatus, and tools for performing common AATCC test methods and procedures. All four modules will be available for viewing September 23, but registration is open now!
Customize your training experience by selecting the modules you need most. View at your convenience, then participate in live Q&A sessions with AATCC staff. Each module includes several hours of explanation and demonstration of AATCC test methods and procedures in webinar format. You can view the recorded modules straight through or in segments. Register for all four modules for an even greater value. Registration for each module includes:
30 days access to the recording for one individual
Free access to the Introduction to Textile Testing module
Free access to a live or recorded Q&A session on the concepts covered in the module
Live Q&A
Join AATCC staff online to ask questions and compare notes with others. If you can't participate in the live discussion, a recording will be available after the session. Your module registration includes an invitation to the relevant Q&A session.
Color Vision & Evaluation Q&A: October 6, 2020; 11 AM (EDT)
Colorfastness Q&A: October 8, 2020; 11 AM (EDT)
Laundering Q&A: October 13, 2020; 11 AM (EDT)
Repellency & Resistance Q&A: October 15, 2020; 11 AM (EDT)
Fees
 
AATCC Member
Non-member
Single module
$210
$300
All 4 Modules
$735 ($105 savings!)
$1,050 ($150 savings!)

Note: All modules include FREE Intro and Q&A sessions.
Register today via the AATCC website.
About AATCC: Founded as the American Association of Textile Chemists and Colorists (AATCC), the Association continues to evolve to meet the needs of those in the ever-changing textile, apparel, and materials industries. AATCC has served textile professionals since 1921. Today, the Association provides test method development, quality control materials, education, and professional networking for a global audience.
# # #