EPA on PFAS at AATCC Chemical Applications Meeting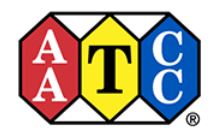 March 30; 2-3 PM (ET)
www.aatcc.org/aatcc-events/chemap-0323/
RTP, NC, February 21, 2023 – In March, the AATCC Chemical Applications interest group will host a discussion on per- and poly fluoroalkyl substances (PFAS). Speakers will include US Environmental Protection Agency (EPA) Environmental Engineer Doruntinë Rexhepi and EMPA's Zhanyun Wang. The virtual meeting will be a prelude to AATCC's full-scale in-person conference on Navigating a Path Forward for PFAS in Textiles this July.
Register for Chemical Applications PFAS Meeting
Register for Navigating a Path Forward for PFAS in Textiles
Interest group meetings are free to all AATCC members. Each month features a different topic and recordings are available for those who can't attend the live event. Chemical Applications hosts virtual meetings in March and September. Concept 2 Consumer holds in-person meetings during research committee weeks in May and November. Materials has meetings in February and October. Rising Professionals meet in January and June. Watch www.aatcc.org/calendar and AATCC publications for upcoming dates and topics.
Not an AATCC member yet?
Join at https://members.aatcc.org/4DCGI/join/intro.html
For the March meeting, Rexhepi will discuss EPA's Effluent Limitation Guidelines (ELG) Program:
What are the requirements?
What is the review process?
Process for studies and rulemakings
She will also share preliminary findings of a multi-industry PFAS study as they relate to the textile industry and explain plans for continued study of the industry.
Wang will discuss the "Forthcoming EU REACH restriction on PFASs: Opportunities and Challenges." On February 7, the European Chemicals Agency released a far-reaching proposal to ban all uses of PFAS under the EU REACH regulation unless a specific derogation has been granted for that use. Over the coming year or two, the proposed restriction will go through the EU final regulatory decision process.
Wang's presentation will provide a brief overview of the restriction proposal on PFASs, including an initial set of derogations that have been proposed. It will also highlight some challenges and opportunities associated with the REACH restriction, including some reflection on state-of-the-art replacement developments.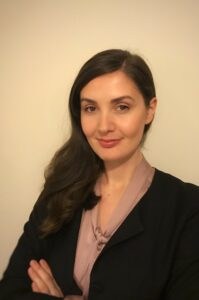 Doruntinë Rexhepi is an Environmental Engineer with the US Environmental Protection Agency in Washington, D.C., USA, where she works on technology-based industrial wastewater regulations known as effluent guidelines and pretreatment standards. She is the lead for effluent guidelines planning process in which EPA screens discharge and wastewater treatment technology data to prioritize industrial categories for further review. She has experience working across different industries to collect information and data on the use, discharge, and treatment of PFAS in wastewater. She holds a master's degree in environmental science and a bachelor's degree in environmental engineering from the City University of New York.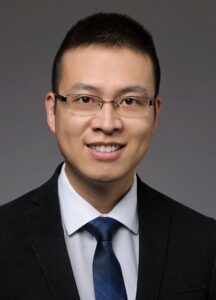 As an environmental chemist by training, Zhanyun Wang's research interests focus primarily on understanding the life cycles and risks of various anthropogenic chemicals in the technosphere and natural environment. He is also very interested in exploring novel and pragmatic approaches to advancing sound chemicals management, enabling a sustainable circular economy, and strengthening the science–policy interface on chemicals and waste.
AATCC connects the global textile community to empower an innovative, informed, and sustainable future. Headquartered in Research Triangle Park, NC, USA, AATCC has provided standards development, testing materials, educational resources, and professional networking to the global textile industry for more than a century.