Eurocel™ – new fiber combination with a European foot print

Just in time for the fair Index, April 8.-11. 2014, Geneva, Lenzing is presenting a new fiber concept for the nonwovens industry.
European Innovation
Eurocel™ is a European product through and through. The cellulose fibers used are made in Austria in an environmentally responsible process. Eurocel™ is based on the idea of offering a high quality European product to consumers. Sandler, a German nonwovens manufacturer partner, adopted the idea of Eurocel™ and developed a new product for their customers. "We are well known for quickly putting our ideas into practice and we immediately recognized the potential of Eurocel™ for the European market," Dr. Ulrich Hornfeck, member of the Sandler management board, explains. Due to the sustainable and high quality production of fiber material at Lenzing and Sandler's innovative strength, a wipe has now been created which is extremely skin-friendly. The advantages of Eurocel™ go very well with the concept of the German nonwoven manufacturer, Sandler, who have their company headquarters at the center of Europe. "Production in Europe translates into shorter delivery distances which means fewer carbon dioxide emissions during transportation and thus a lower carbon footprint," Hornfeck comments. Apart from the logistical advantages, Hornfeck also names the improved product properties, such as the improved volume, the higher tear resistance and reduced elongation.
Future Europe
"The goal is to persuade other nonwoven manufacturers of this European idea and offer a convenience care product which complies with today's consumer demands: sustainable, natural, and high quality," Elisabeth Stanger, head of the Hygiene Business Segment, explains.
Eurocel™ can be awarded with the raw material certification label PEFC, Oeko-Tex Standard 100, ISO 9001, ISO 14001, OHSAS 18001, European Ecolabel, Compostable (DIN CERTCO), Vinçotte OK compost HOME, Vinçotte OK compost, Vinçotte OK bio-degradable SOIL, Medically tested / ITV Denkendorf, US BPI compostable certificate and Food contact compliance Certification.
Press release
Sandler AG
Sandler AG is a family-run company which is 135 years old. It has sales of € 274 million. The company has an output of 99,800 tons of nonwovens for applications in hygiene, wipes, the automobile sector, filtration, engineering and home textiles. In the year 2013, Sandler AG employed a staff of 600.
The Lenzing Group
The Lenzing Group is a world market leader with headquarters in Austria, production sites in all major markets as well as a worldwide network of sales and marketing offices. Lenzing supplies the global textile and nonwovens industry with high-quality man-made cellulose fibers. The portfolio ranges from dissolving pulp, standard and specialty cellulose fibers to engineering services.
Lenzing quality and innovative strength set global standards for man-made cellulose fibers. With 75 years of experience in fiber production, the Lenzing Group is the only company worldwide combining the manufacturing of all three man-made cellulose fiber generations on a large industrial scale under one roof – from the classic viscose to modal and lyocell (TENCEL®) fibers. The success of the Lenzing Group results from a unique combination of consistent customer orientation together with its leadership in innovation, technology and quality. Our successful specialization strategy and an outstanding cost position are the basis for our economic strength.
Lenzing is committed to the principle of sustainable management and very high environmental standards.
Lenzing's core business fibers is complemented by our activities in the business field engineering.
Key Figures Lenzing Group 2012:
Sales: EUR 2.09 bn Export share: 91.1% Fiber sales volumes: 810,000 tons Staff: 7,033
TENCEL® and Lenzing Modal® are registered trademarks of the Lenzing Group.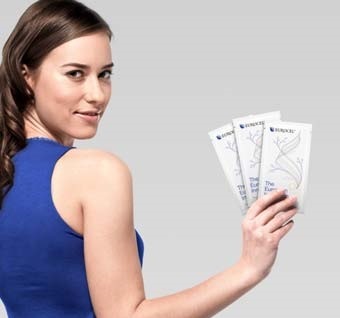 Contact Information
Email:
press@lenzing.com
URL:
http://www.lenzing.com
Phone:
Christina Kreuzwieser, MBA Head of Global Marketing Communication Phone: +43 (0) 7672 701-2331
Company:
Lenzing