Fachpack 2022: First-class, sustainable surface protection with Evolon®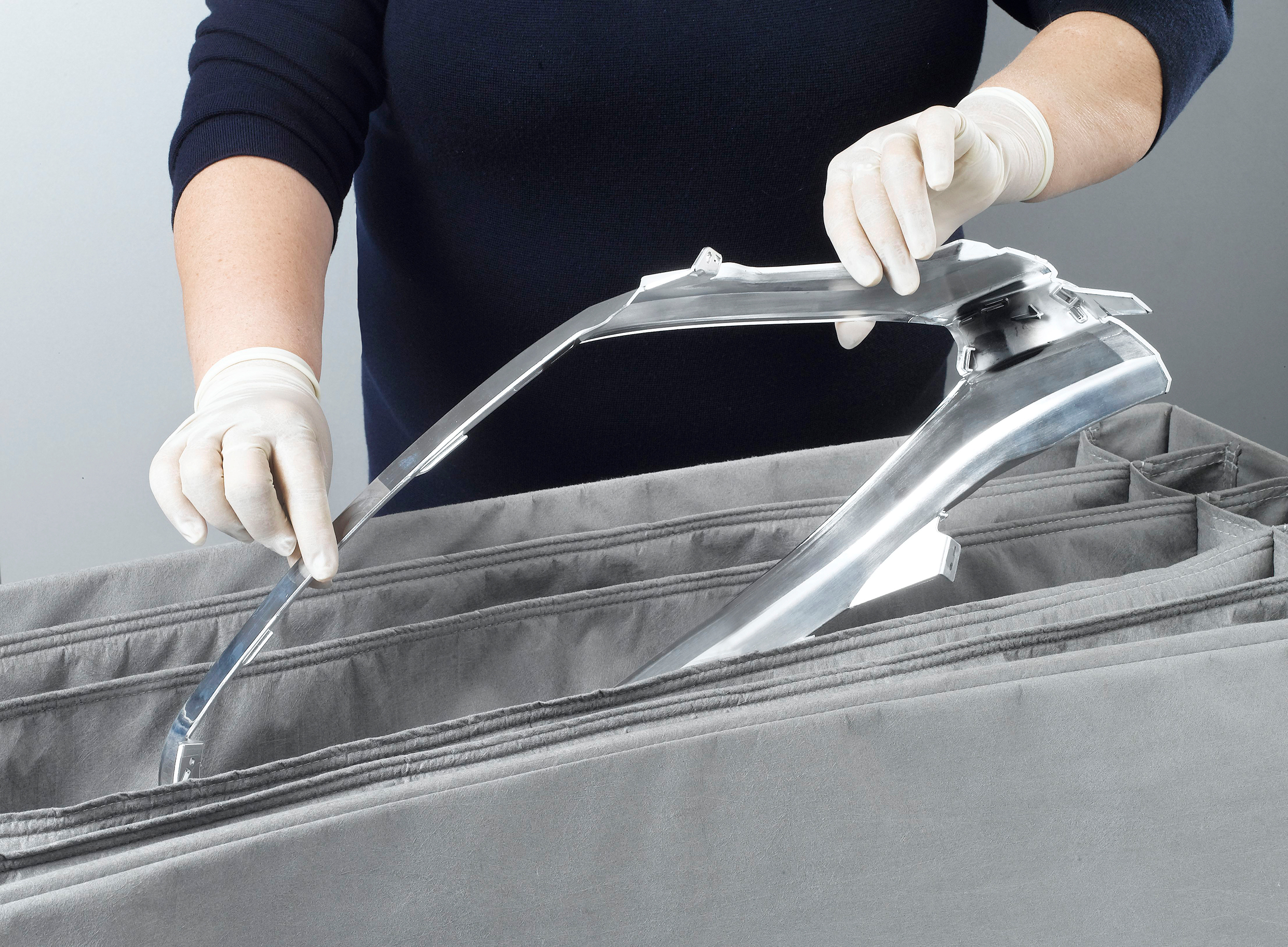 Weinheim, Germany, August 25, 2022. Freudenberg Performance Materials (Freudenberg) is presenting its sustainable Evolon® product range for reusable technical packaging for highly-sensitive parts at Fachpack 2022 in Nuremberg, Germany from September 27-29. The microfilament textiles offer improved surface protection for molded plastic parts, painted parts and so-called class A parts, thus providing customers with significant savings potential. The Freudenberg team will be welcoming visitors to Stand 7A-732 in Hall 7A at the trade fair.
By using Evolon® reusable packaging to transport highly-sensitive parts, customers can increase their efficiency and save resources. Thanks to the sophisticated protective function of the microfilament textiles, fewer parts are damaged and the reject rate is reduced. In addition, Evolon® is extremely durable, the fabrics contain a high percentage of recycled PET and are manufactured in a certified sustainable process.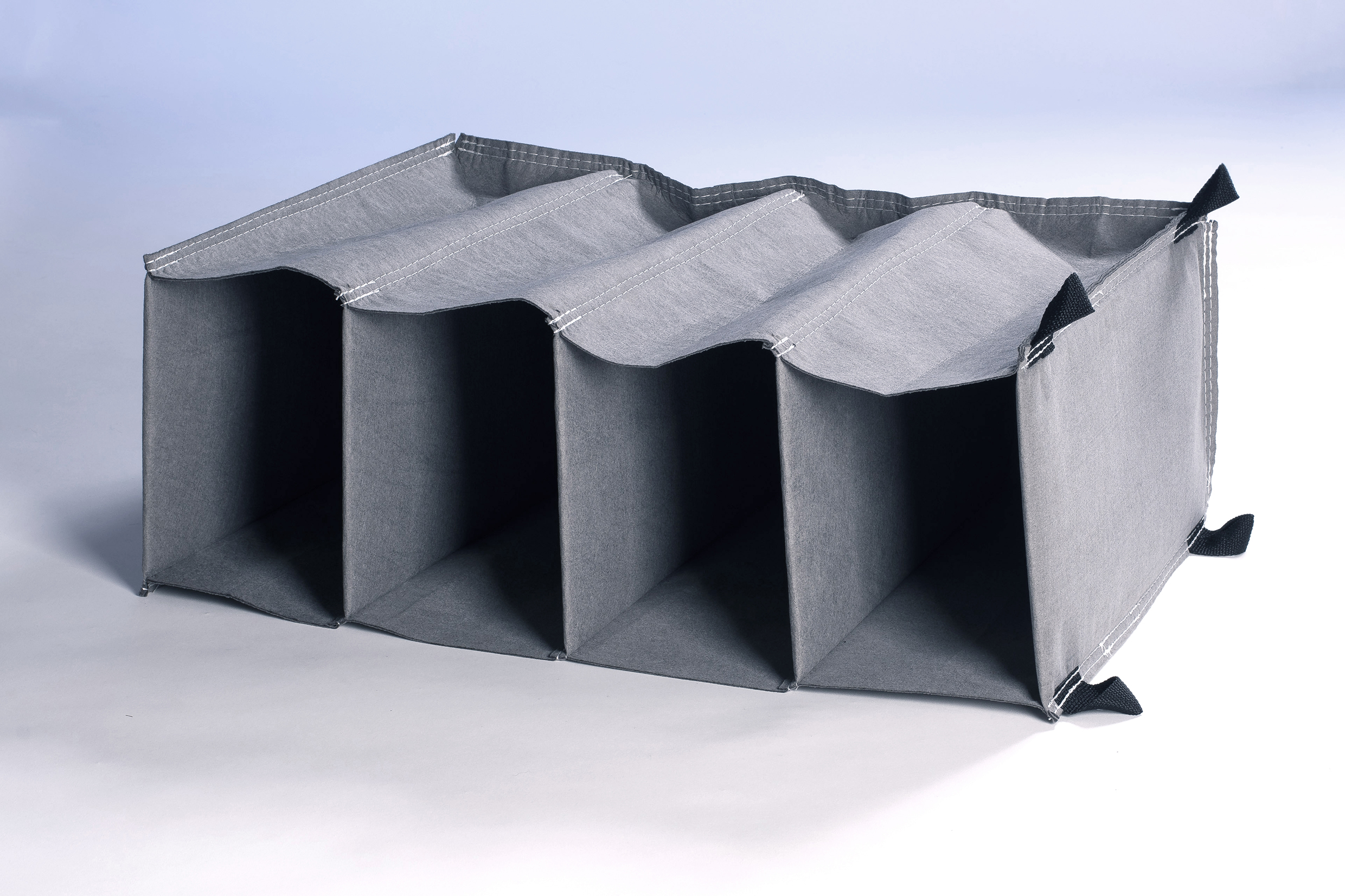 The right solutions for specific requirements
Evolon® RE is the most sustainable product in the portfolio. It contains the highest percentage of recycled PET and has a smaller carbon footprint. The new Ultra Force range from Evolon® offers extremely high mechanical strength and eliminates the need for PVC in the transportation and protection of large, heavy parts. Freudenberg has developed the ESD range (electro-static discharge range) for the packaging of sensitive electronic components: it offers permanent electro-static discharging and its surface resistivity can be customized.
High-performance protective function
Evolon® microfilament textiles are the optimal choice of reusable packaging for sensitive parts. The ultrasoft and smooth surface of Evolon® protects highly-sensitive surfaces and avoids micro-scratches or texture transfer. The microfilament textiles are also extremely strong and can be used to pack and transport very heavy parts without damage. They are breathable, permeable to solvent vapors and feature UV-filtering properties that are invaluable for outdoor storage.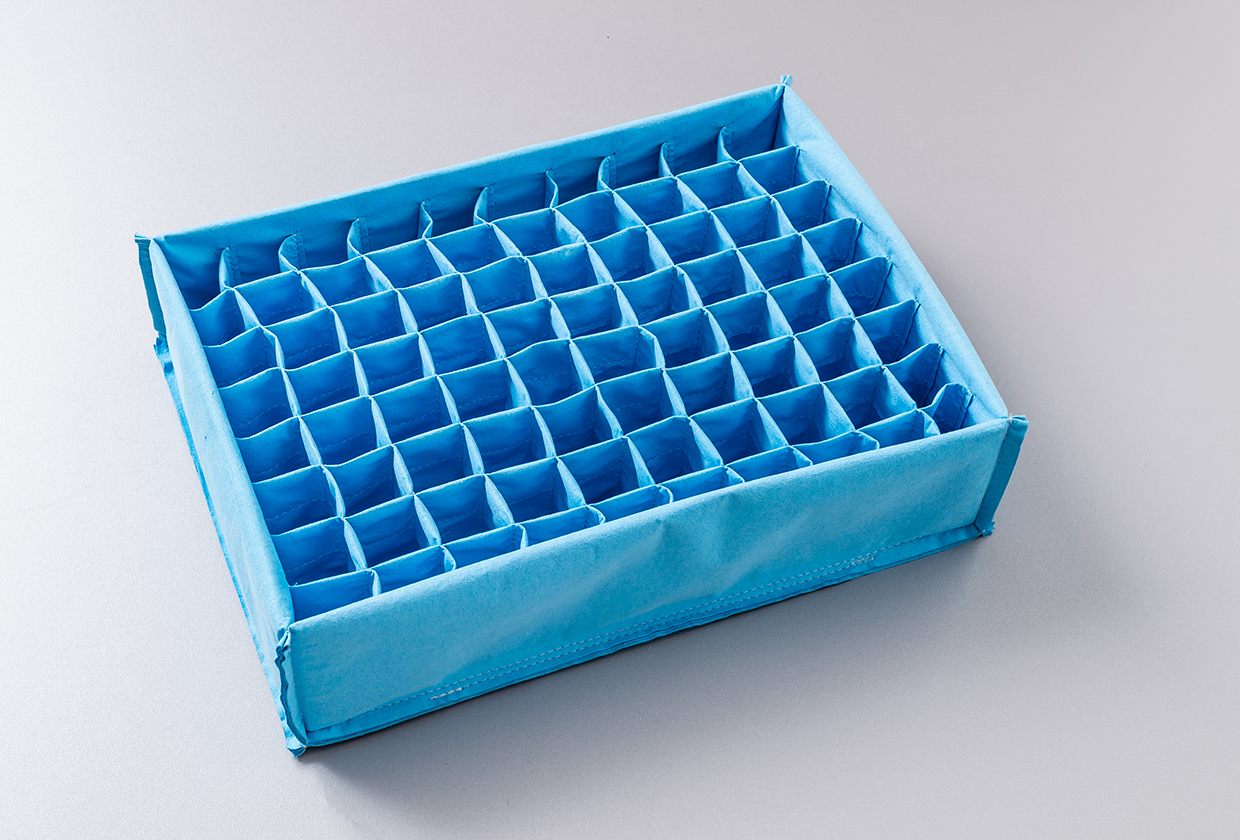 Sustainable packaging material
The Evolon® microfilament textiles from Freudenberg are manufactured from up to 85% recycled materials. Their sustainability benefits extend throughout their lifecycle. Evolon® microfilament textiles have a small carbon footprint: the textiles are made from a high percentage of post-consumer PET bottles, the manufacturing process uses low-CO2 energy, the textiles are lightweight and can be reused throughout entire production programs, e.g. of a car model.
OEKO-TEX® sustainability certificates
Evolon® meets the most stringent requirements in terms of sustainability and product safety. Freudenberg manufactures the microfilament textiles at its Colmar, France, facility that has been awarded the STeP by OEKO-TEX® label and complies with the DETOX TO ZERO by OEKO-TEX® criteria.
About Freudenberg Performance Materials
Freudenberg Performance Materials is a leading global supplier of innovative technical textiles for a broad range of markets and applications such as apparel, automotive, building interiors, building materials, healthcare, energy, filter media, shoe and leather goods as well as specialties. In 2021, the company generated sales of more than €1.3 billion, had 33 production sites in 14 countries around the world and had some 5.000 employees. Freudenberg Performance Materials attaches great importance to social and ecological responsibility as the basis for its business success. For more information, please visit www.freudenberg-pm.com
The company is a Business Group of Freudenberg Group. In 2021, the Freudenberg Group employed some 50,000 people in around 60 countries worldwide and generated sales of more than €10 billion. For more information, please visit www.freudenberg.com.