First International Conference on Converted Technical Textiles Products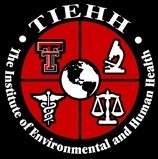 First International Conference on Converted Technical Textiles Products (CTTP-2012)
The Orchid Hotel, Mumbai
30-31st August 2012
A unique first ever international conference on converted technical textiles is being organized to spearhead the growth of technical textiles in India. So far, knowledge awareness programmes have been created on processes & product sectors in the technical textiles industry. However, it is the converting sector that develops technical textiles products that are closer to the end users and are being sold in the retail market.
Indian technical textiles industry depends on the growth of the end users specific converted value added products. This sector is akin to small & medium enterprises (SME) of the industrial sector. The development of SMEs in the technical textiles sector is a necessity for creating wealth & generating revenue in the technical textiles industry.
This special program will cater to the needs of investors & entrepreneurs who are eager to venture into the technical textiles sector. This program will highlight the technical textiles product and processes which will be used by end user groups & will focus on products that can be made available in the retail outlets.
The conference will cover air & water filtration, hygiene & medical (pads, sanitary napkins, adult diapers & incontinence products), protective, chemical finishes & formulations related to technical textiles, standards and national & international regulations.
The overall goal of this conference is to create awareness on the value addition to roll goods (Basic Fabrics) such as woven, knits and nonwovens. TecniTex Nonwovens Pvt Ltd, Bangalore, India is partnering with Texas Tech University, USA, in delivering the much needed awareness program on converting roll goods to end user specific products as a means to create more technical textiles projects in India.
This conference has been specially designed for Indian entrepreneurs and will be coordinated by Dr. Seshadri Ramkumar of Texas Tech University, Director of the Nonwovens & Advanced Materials Laboratory and Mr. Mallyah Marimuthu, Executive Director of TecniTex Nonwovens.
This two day conference on converting Technical textiles, nonwovens and other fabrics will take place at The Orchid Hotel, Vile Parle-E, Mumbai, India during 30-31st Aug 2012. For more details, Please visit www.tecnitex.in
Texas Tech University, Nonwovens Laboratory
Contact Information: Mr. Mallyah Marimuthu at 91 80 25256674 . 91 9449835605 or by email info@tecnitex.in or Dr. S. Ramkumar at s.ramkumar@ttu.edu
Contact Information
Email:
info@tecnitex.in
URL:
http://www.tecnitex.in
Phone:
91 80 25256674, 91 9449835605
Company:
Texas Tech University, Nonwovens Laboratory