Fitesa Adds Spunlace Line in Brazil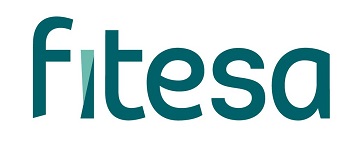 New equipment will serve primarily the Baby Wipes market
May 31, 2021 (Porto Alegre, Brazil) — Fitesa continues its rapid growth trajectory with the announcement of one spunlace line in Latin America. The machine will be installed in Jacarei (SP, Brazil), at the site recently acquired from Freudenberg.
"I am proud to introduce this complementary technology to our portfolio, knowing it will enable us to add significant value to local and regional partners in yet another growing application", says Mateus Inacio, Senior Vice-President for Fitesa in Latin America.
The investment will primarily serve current and new customers in the Baby Wipes market and is planned to start-up on Q1 2022. The line is equipped with the customized Jetlace hydroentanglement unit and neXdry through-air-dryer from ANDRITZ and will produce premium quality of spunlace roll goods. The line is designed to operate a variety of raw materials, including biobased, recycled and circular fibers.
About Fitesa: Fitesa is one of the world's largest nonwovens manufacturers. The company specializes in the development of innovative solutions for the hygiene and healthcare markets by utilizing a broad range of technologies, including spunbond, spunmelt, meltblown, carded, spunlace, airlaid, films and elastics. Headquartered in Porto Alegre, Brazil, Fitesa employs over 2,600 people in 23 manufacturing locations across 13 countries: Brazil, China, Germany, Hungary, India, Italy, Mexico, Netherlands, Peru, Sweden, Thailand, UAE and USA. For more information about Fitesa and its products, visit www.fitesa.com.
For questions or comments regarding this press release, contact our global marketing department at fitesamarketing@fitesa.com.