Freudenberg at Domotex 2020 in Hannover: creating an atmosphere of sustainable well-being with high-performance backings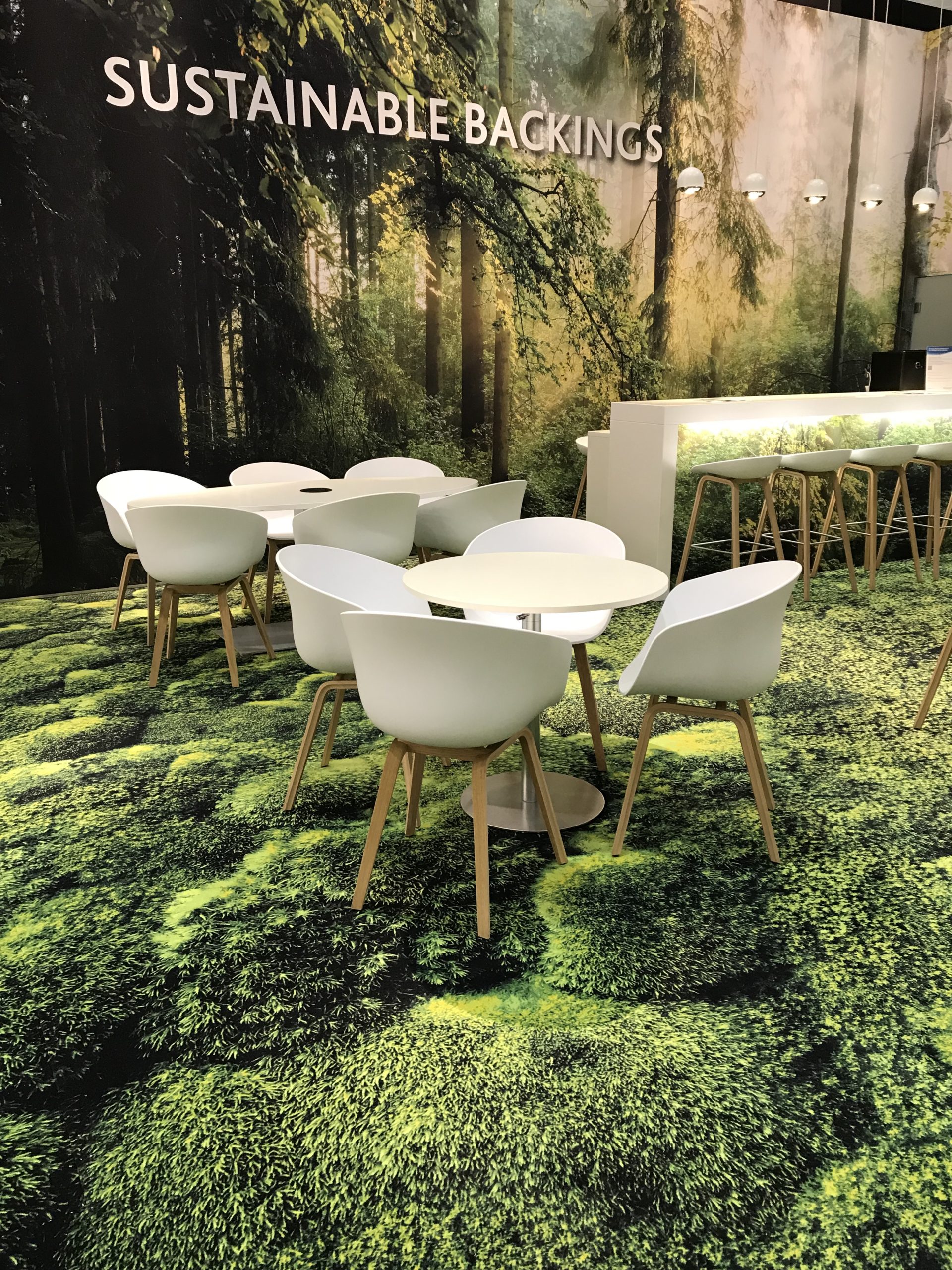 Under the headline, "Sustainable Backings", Freudenberg Performance Materials will be exhibiting at Domotex in Hannover, Germany, from January 10 to 13, 2020 on stand B61 in Hall 11.
Weinheim, Germany, December 13, 2019. At Domotex – the world's leading trade fair for floor coverings, Freudenberg Performance Materials will present its range of high-performance backing materials for textile flooring, and highlight how they can contribute to improving the environmental footprint of carpets.
The company shows what is possible with its booth design: Taking inspiration from this year's Domotex theme "Atmysphere", Freudenberg's stand will provide a unique immersive experience. With flowing transitions between carpet and walls, the décor will show a natural scene conveying both sustainability, nature and a sense of well-being. The carpet will be printed with high-end digital printing technology and naturally feature a Freudenberg primary backing. Freudenberg tufted carpet backings made from spunlaid polyester nonwovens bring the necessary dimensional stability required by digital printing machines for carpets.
Freudenberg primary and secondary backings for carpet tiles, broadloom carpets and walk-off mats are polyester spunlaids manufactured using a proprietary technology. They provide high dimensional stability, reliable and precise pattern repeat, exceptional lay-flat characteristics and constant surface uniformity, as well as non-fraying edges.
Committed to sustainability
Without compromising on performance, Freudenberg backings are unique components of sustainable flooring. The manufacturer recycles its production waste materials, works continuously on developing products with a high share of recycled content, and avoids the use of chemical binding agents. Furthermore, 100 percent polyester tuft backings made by Freudenberg are 100 percent recyclable, which makes the product end-of-life management easier for carpet manufacturers.
About Freudenberg Performance Materials
Freudenberg Performance Materials is a leading global manufacturer of innovative technical textiles offering differentiated value propositions to a broad range of markets and applications such as apparel, automotive, building materials, energy, filter media, healthcare, hygiene, building interiors, shoe and leather goods as well as specialties. In 2018, the company generated sales of more than €920 million, has 23 manufacturing sites in 13 countries and more than 3.600 associates. Freudenberg Performance Materials attaches great importance to social and ecological responsibility.
For more information, please visit www.freudenberg-pm.com
The company is a Business Group of Freudenberg Group. In 2018, the Freudenberg Group employed more than 49,000 people in some 60 countries worldwide and generated sales of more than €9.4 billion. For more information, please visit www.freudenberg.com