Freudenberg to unveil first ever 100% biodegradable padding at ISPO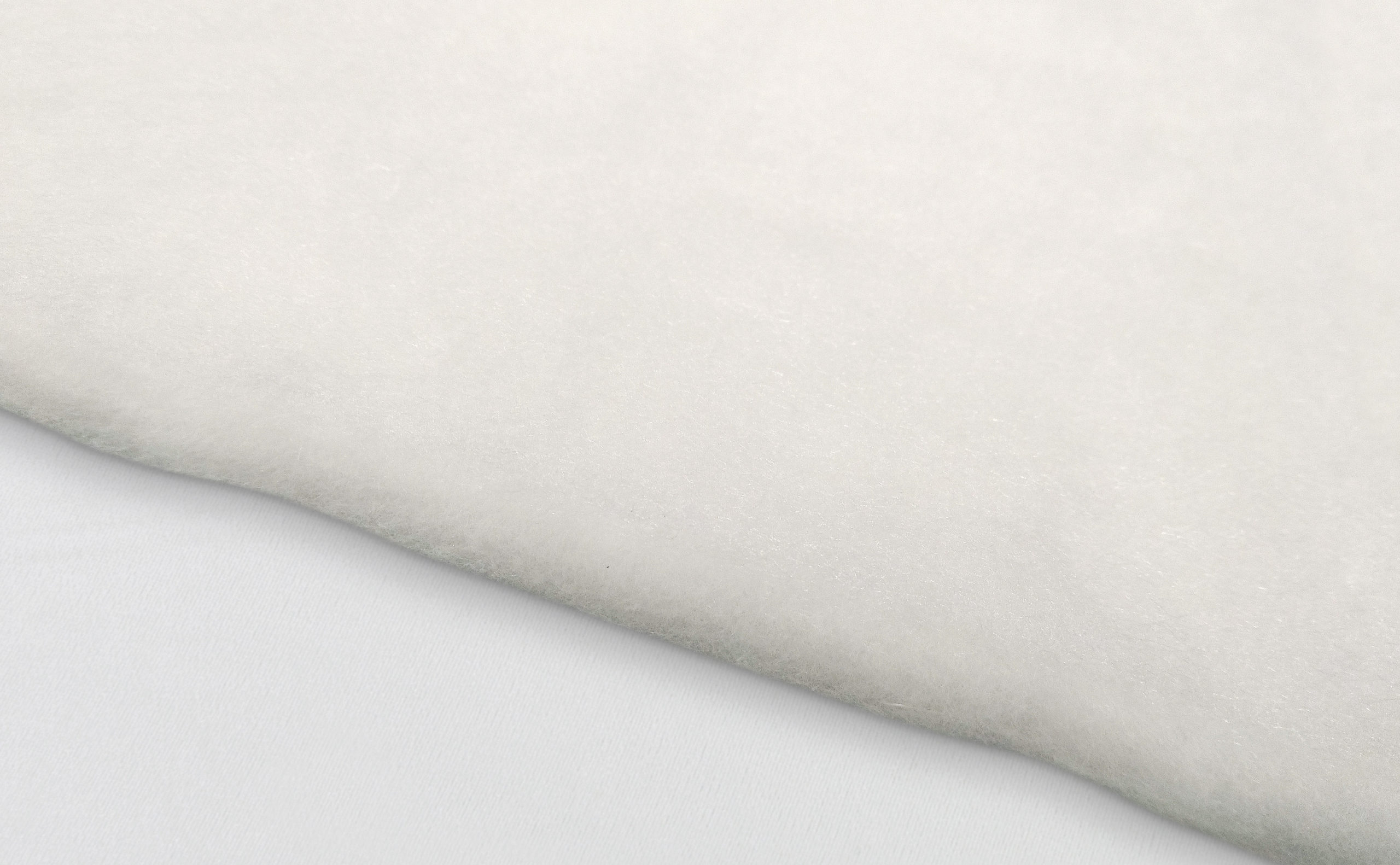 Weinheim/Germany, January 28, 2020: With comfortemp® Lyocell padding, Freudenberg Performance Materials Apparel is launching the first fully biodegradable padding made from sustainably produced cellulose fiber that completely degrades in soil within just under 60 days. At the same time, it meets all requirements for high-performance thermal insulation for sports and outdoor clothing. comfortemp® Lyocell padding is the result of a cooperative venture with the fiber manufacturer Lenzing. The innovative thermal insulation will be launched onto the market in January 2020 and will be presented for the first time at ISPO from January 26 to 29 in Hall 2, Booth 4.04.
The degradation of polyester, which is contained in 60 percent of all garments, takes an average of 500 years. In addition to reduced consumption, more recycling and increasing the quality of garments to ensure that they can be worn for longer, innovative ecological solutions are urgently needed for the end of the garment life cycle. Freudenberg is a pioneer in this field and is now launching comfortemp® Lyocell padding, the world's first 100% biodegradable padding. It is completely biodegradable within 60 days without polluting the soil.
Environmentally friendly production process
The padding is based on Lyocell, which is manufactured by fiber producer Lenzing. Lyocell is a cellulose produced from natural raw materials in an environmentally friendly production process using eucalyptus wood from sustainable forests. The solvent used to obtain the fibers is almost completely reused in the production cycle, which is a clear advantage over other cellulose fibers such as viscose. The EU has presented the process with the European Award for the Environment. "This innovation is the result of intensive research and close cooperation between Freudenberg and Lenzing. As an ecologically responsible manufacturer of special fibers from the renewable raw material wood, the Lenzing Group is a perfect partner for Freudenberg", commented Benoit Cugnet, Head of Global Strategic Marketing at Freudenberg Performance Materials Apparel.
Warm, soft, light
The fine fibers created from the natural raw material and their innovative processing enable comfortemp® Lyocell padding to be as light as a feather and as efficient as synthetic paddings. The thermal insulation provides warmth and is both soft and highly breathable. Thanks to its excellent moisture management, the padding absorbs body moisture up to 45 percent and thus minimizes perspiration. The thermal insulation is also water-repellent, dries quickly, is antistatic and conforms to the OEKO-TEX 100 standard. Consequently, comfortemp® Lyocell padding meets the high demands placed on clothing for sports and outdoor use. "Although the end consumer usually rarely sees or even thinks about the padding, it makes a decisive contribution. After all, it needs to offer protection in all weathers and be able to handle all kinds of sporting activities", explained Benoit Cugnet, Head of Global Strategic Marketing.
Consistent quality, easy processing
The cohesive padding prevents fiber migration through the outer fabric and is offered by the meter. This means less time and cost for the industry and no cold bridges at the seams for the end consumer.
About Freudenberg Performance Materials
Freudenberg Performance Materials is a leading global manufacturer of innovative technical textiles offering differentiated value propositions to a broad range of markets and applications such as apparel, automotive, building materials, energy, filter media, healthcare, hygiene, building interiors, shoe and leather goods as well as specialties. In 2018, the company generated sales of more than €920 million, has 23 manufacturing sites in 13 countries and more than 3.600 associates. Freudenberg Performance Materials attaches great importance to social and ecological responsibility.
For more information, please visit www.freudenberg-pm.com
The company is a Business Group of Freudenberg Group. In 2018, the Freudenberg Group employed more than 49,000 people in some 60 countries worldwide and generated sales of more than €9.4 billion. For more information, please visit www.freudenberg.com