GESSNER's sustainable TPU carrier materials in artificial leather application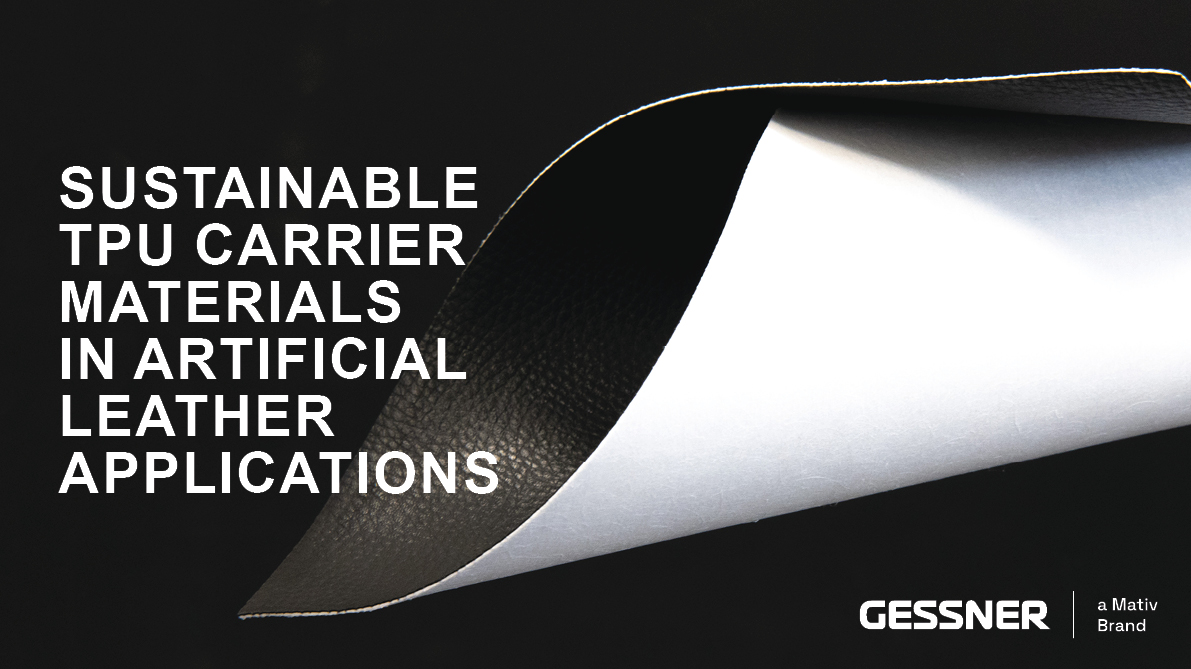 Feldkirchen-Westerham, Germany, August 2, 2023 – The demand for renewable and recycled substitutes for natural leather is rapidly increasing. In the realm of synthetic materials, Thermoplastic Polyurethane (TPU) has gained prominence as a preferred material for artificial leather applications in the automotive and textile industries.
Renowned for its durability, elasticity, and resistance to oil, grease, and abrasion, TPU offers an attractive alternative to natural leather. TPUs with a high percentage of renewable content and superior performance are readily accessible. Importantly, these are vegan and produced without the use of animal-derived raw materials. However, TPU's appeal extends beyond its functional attributes. In a world increasingly concerned with the environmental impact of materials production, the recyclability of TPU stands out as a key advantage, marking it as a top choice for eco-conscious manufacturers.
We are proud to present our TPU nonwoven backing material for TPU-based artificial leather, which enhances the ease of recycling and reusing of the entire product.
Leveraging our extensive experience in producing and developing TPU nonwovens, we understand the varied needs and specifications of our industry partners, and high quality and best performing products.
Interested? Contact us at Gessner gessner@mativ.com Learn more about TPU carrier materials for artificial leather application (gessner-filtration.com)
ABOUT GESSNER
GESSNER is a global leader in the filtration industry. We're protecting people, machineries & the environment with our filtration solutions to ensure a better, cleaner, and healthier world.
Our highly engineered papers, films, nets, nonwovens, cores, tubes, and machined parts are designed and manufactured using natural fibers and polymers for a variety of industries and applications, such as Transportation Filtration, Water Filtration, Air Filtration, Industrial Processes, and Life Science. We provide our customers with essential components that enhance the performance of their products.
With our production sites located all around the world, GESSNER can develop and locally produce a wide range of materials to suit a variety of highly demanding applications. With continuous product development in close cooperation with our partners, we deliver tailor-made solutions suited for a variety of challenging end-user needs.
GESSNER is a brand of Mativ Holdings, Inc.