Give AATCC Color!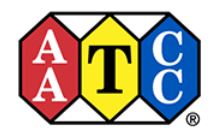 RTP, NC, January 31, 2023 – With its rich history in color and coloration, AATCC is looking to brighten the walls of its Technical Center. And as a member-driven association, it only makes sense to let the members decorate!
AATCC is partnering with Felt Right to sponsor a design competition using a colorful, functional, sustainable, textile-based medium. AATCC members may submit designs through April 30.
Prize
The winning design will be installed at the AATCC Technical Center and featured in AATCC publications and social media.
The designer will also receive a $150 gift card to Felt Right.
Guidelines
ALL members—students and professionals—welcome
Visit https://studio.feltright.com/ to create your design
DO NOT use alternate design software
Click "Share" and submit the link to your completed design at www.aatcc.org/wall
DO NOT submit a PDF, image, or other file
10- × 10-foot maximum design area (6- × 6-foot recommended minimum); any shape
Take inspiration from AATCC's logo, its mission, or your personal experience in the association
Submit as many designs or variations as you wish
Entries due April 30
Have fun!
AATCC connects the global textile community to empower an innovative, informed, and sustainable future. Headquartered in Research Triangle Park, NC, USA, AATCC has provided standards development, testing materials, educational resources, and professional networking to the global textile industry for more than a century.