Greycon Expands in ASEAN Region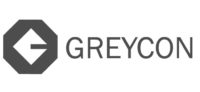 Greycon Expands in ASEAN Region
Greycon is expanding their global reach into the ASEAN region by employing more consultants local to their customers. One of the most recent additions to Greycon's expansion is Indonesia where Greycon has appointed Mario Laksmana as the new Sales Manager for the ASEAN region.
Greycon has been winning new business with major players in Thailand and India like Cosmo Films, SRF, Trident Paper, Siam Kraft, by combining knowledge and skills with local resident experts. Greycon has made this possible by developing and growing over the last 30 years to establish itself in key global locations with over 500 sites in 40 countries.
Mario Laksmana, Sales Manager at Greycon commented: "After hearing about Greycon's reputation and success in the industry. I was excited to be part of an innovative company and help to expand the business throughout the ASEAN region. I am looking forward to seeing what the future holds at Greycon. Forging new relationships and building on old ones."
Mario has been associated with Business Development and Consultancy, providing end-to-end IT Solutions for various industries. Starting in 2011 he has been concentrating on Enterprise Systems & Software Business for the manufacturing industry through joining recognised ERP companies like SAP and INFOR, with Supply Chain Management as part of his interest.
Greycon's strength is in providing a suite of solutions that understand the complexity of roll-base and flat-sheet material production. There are currently 2000+ planners worldwide using Greycon systems every day. This number is continuously rising as is Greycon's presence in the global market.
About Greycon
Greycon is the world's leading provider of production planning, scheduling and manufacturing execution systems that have been designed specifically for roll-based & flat sheet industries. Greycon operate throughout the world. Greycon's strength is the extensive range of specialist software solutions for Paper & Board, Plastic Films & Flexible Packaging, Nonwovens, Metals and Converting industries supported by powerful optimisation algorithms and a highly experienced team of consultants.
Contact Information
Email:
mnb@greycon.com
URL:
www.greycon.com
Phone:
+ 44 207 978 0700
Company:
Greycon