Greycon Suite Achieves Citrix Ready Verification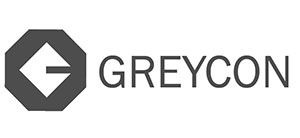 Greycon are pleased to announce their Greycon Suite, combining X-Trim, opt-Studio and GreyconMill has now received Citrix Ready Verification.
The Citrix Ready Program showcases verified products that are trusted to enhance Citrix solutions for mobility, virtualisation, networking and cloud platforms. The Citrix Ready designation is awarded to third-party software providers whose products have successfully met test criteria set by Citrix. It gives customers added confidence in the compatibility of the joint solution offering.
Greycon Suite is now compatible with XenAPP and XenDesktop  versions 7.0 – 7.13. Citrix XenApp and XenDesktop virtualisation provides a complete, flexible solution that delivers Windows applications and desktops to any user on any device.
Constantine Goulimis, Greycon CEO stated: "We are very happy with collaboration and the opportunity for Greycon to utilise the benefits of Citrix's partner programme. Many of our clients have been using our products on a Citrix platform already, but this additional step provides an added layer of confidence. We are always looking for new ways to improve our relationship and service standards with our clients."
About Greycon
Greycon is the world's leading provider of production planning, scheduling and manufacturing execution systems that have been designed specifically for roll-based & flat sheet industries. Greycon operate throughout the world. Greycon's strength is the extensive range of specialist software solutions for Paper & Board, Plastic Films & Flexible Packaging, Nonwovens, Metals and Converting industries supported by powerful optimisation algorithms and a highly experienced team of consultants.
Contact Information
Email:
mnb@greycon.com
URL:
www.greycon.com
Phone:
+ 44 (0)207 978 0700
Company:
Greycon