Greycon's slitting optimisation solution, X-Trim, continues to impress SRF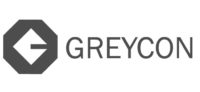 Greycon's slitting optimisation solution, X-Trim, continues to impress SRF
The partnership between Greycon and SRF Polyester Film Division started in 2012 when the division selected Greycon's X-Trim for the slitting optimisation of its BOPET plant in Indore (India). The selection process involved many providers evaluated through a detailed trial using real-life data by SRF team.
X-Trim stood out for the optimisation results showing:
• Better improvements in trim waste savings (of the order of 0.5%) and in number of setups (of the order of 10%).
• The capability to handle multi-stage optimisation including primary film lines, primary slitters, metallizers, secondary slitters.
• Superior & intuitive user interface making it easier for the users to adopt the system.
• Open integration capability allowing SRF IT team to implement the interfaces with the Oracle EBS (used by the group as the ERP system) with minimal support.
Following this initial successful implementation, SRF rolled out the solution to their new sites in:
• Thailand (BOPET site located in Rayong) in 2016.
• South Africa (BOPP site located in Durban) in 2017.
Both sites are greenfield and are fully operational with X-Trim integrated with Oracle EBS.
Anil Gupta, SRF VP-IT in charge of the group information systems, commented that: "I am very pleased with our choice of X-Trim and Greycon as partner. Greycon team has shown consistent commitment at all stages including making some adaptation to the solution reports for our shopfloor instructions needs. The planning teams at each site mentioned they are very excited and comfortable using X-Trim after the first week of training. It is an extremely fast tool which simulates different scenarios".
Abder Guezour, Global Business Development Manager at Greycon says: "I have done some implementation work myself directly working with SRF team together with our partner in India, Sharad Mittal. I enjoyed working with the team backed by the results we have obtained with X-Trim, the approach of SRF to adopt new business processes to yield further benefits. I am also pleased to see SRF team and our team of consultants & support interacting regularly ensuring knowledge sharing and keeping up-to-date with recent versions of the system".
About SRF
With operations in three countries, SRF provides flexible packaging solution to a wide gamut of applications ranging from food to non-food both in the category of fast moving consumer goods and industrial products. The company takes a justifiable pride in enjoying its customers' preference based on their consistent experience of 'Easy To Do Business With', a motto that SRF stands committed to.
Equipped with state-of-the-art production facilities, SRF is one of the largest manufacturers of a spectrum of standard and speciality Bi-axially Oriented Polyethylene Terephthalate (BOPET) and Bi-axially Oriented Polypropylene (BOPP) films. SRF exports packaging films to around 70 countries.
Conforming to the global standards, SRF's packaging films are predominantly used in flexible packaging of soaps, detergents, tea, shampoo sachets, food packaging, cable, insulation, ducting tape, textile etc.
http://www.srf.com/our-businesses/packaging-films.html
About Greycon
Greycon is the world's leading provider of production planning, scheduling and manufacturing execution systems that have been designed specifically for roll-based & flat sheet industries. Greycon operate throughout the world. Greycon's strength is the extensive range of specialist software solutions for Paper & Board, Plastic Films & Flexible Packaging, Nonwovens, Metals and Converting industries supported by powerful optimisation algorithms and a highly experienced team of consultants.
www.greycon.com
Contact Information
Email:
mnb@greycon.com
URL:
www.greycon.com
Phone:
+ 44 207 978 0700
Company:
Greycon