Holland Recognized as LTL Regional Carrier of the Year for M33 Integrated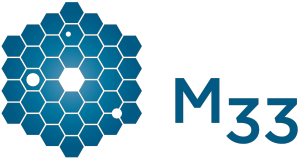 Greenville, SC – November 18, 2015 – M33 Integrated, a Greenville-based third party logistics (3PL) provider, is proud to honor Holland as its 2015 LTL Regional Carrier of the Year. Presented by M33 at its Carrier Appreciation Banquet on Thursday, November 12, this award recognizes the performance of Holland in the areas of client volume growth, on-time service and low claims frequency. This is Holland's third time in the past four years to be selected for this prestigious award.
M33 hosts their annual M33 Carrier Appreciation event every November to thank carrier partners and their dedicated service to M33 customers. Special award recognition is given to those carriers who represent exceptional levels of on-time pickup and delivery performance, low claims ratios, accurate invoicing, and commitment to our technology in order to automate communications with M33. "We know that many carriers have the privilege of serving M33 and its clients, "states Shaun Martin, Area Director of Sales at Holland. "It's an honor to be considered the premier provider in their regional stable for 2015."
Utilizing an innovative co-management approach that seamlessly integrates with a shipper's supply chain, M33 enables its clients to focus on their core competencies while M33 services are implemented to bring maximum benefit. With one of the only live support teams in the industry and a proprietary transportation technology platform, M33 provides an unmatched suite of logistics solutions. "A key component to M33's success is the committed relationship and collaboration we have with our carrier network," states Ken Waldron, Director of Procurement Compliance at M33 Integrated. "Because of those established relationships, we can successfully secure capacity and simplify complex freight activities for our customers."
M33 Integrated was recently acquired on September 17, 2015 by Transplace, a leading provider of transportation management services and logistics technology. This acquisition expands Transplace's vertical expertise and geographical reach and further supports the company's commitment to strategic growth in order to meet the supply chain needs of its growing customer base. M33 Integrated's Greensboro, NC operations center and Greenville, SC technology center will become the Transplace Southeastern Center of Excellence and will operate as part of the company's Transportation Management business, which is led by President Frank McGuigan.
About Holland
Founded in 1929 in Holland, Michigan, Holland has long been recognized for delivering the most next-day service lanes in its territory and annually records one of the lowest claim ratios in the industry. Originally committed to serving the central United States, Holland has expanded farther into the Southeast and Midwest where it continues to provide on-time reliability. Its dedicated employees have earned the prestigious Quest for Quality award from Logistics Management magazine every year since the mid-1980s.
About M33 Integrated
Established in 1998, M33 Integrated is a lead logistics provider that delivers technology tools and intelligence to reduce costs and automate logistics. M33 offers integrated solutions—Co-Managed Logistics, Freight Settlement, International Shipping, Parcel Management, Freight Brokerage, Capacity Management and Supply Chain Intelligence—and an industry-leading transportation management system (TMS), Blackbeard®, to help overcome business challenges, drive growth and gain a true competitive advantage.
About Transplace
Transplace is a North American non-asset-based provider offering manufacturers, retailers, chemical and consumer packaged goods companies the optimal blend of logistics technology and transportation management services. The company's services and capabilities include Transportation Management Services, Intermodal, Brokerage and SaaS transportation management (TMS) solutions supplemented by consulting services, supply chain network planning and design, and transportation procurement. The company is recognized among the elite 3PLs for its proven ability to deliver both rapid return on investment and consistent value to a customer base that includes many of the largest shippers in the world.
Contact Information
Email: Anna.kluttz@m33integrated.com
Phone: 864-527-7988
Company: M33 Integrated