In-store Customer Experience: How Brands Can Adapt to a New Post-pandemic Reality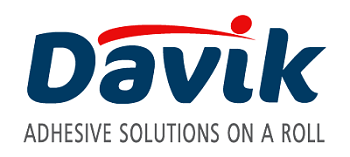 Kibbutz Sde Boker, Israel, June 11, 2020 – The current pandemic has brought unprecedented changes to the way businesses are conducted everywhere. Customers' behaviours and priorities regarding their in-store customer experience have changed overnight.
The packaging industry has drastically affected and a real opportunity has been created to make the necessary changes and meet the consumer's new needs.
In this article, we'll take a closer look at some of the impacts of the Coronavirus on the packaging industry and how your brand can stay ahead of the curve by implementing a simple, yet effective change.
A sudden change in the consumer's priorities
The response of global consumers, combined with the limitation of supply chains, has introduced several short-term and long-term challenges.
Nowadays, the most significant concern consumers have is about contracting the virus. They prefer to have limited touchpoints with the product and complete their shopping while following all the recommended precautions.
New Post-pandemic Trends for the In-store Customer Experience
Buying in Bulk
Even if we ignore the initial surge in the global demand for some items due to panic-buying, there is a noticeable shift in the way people shop. Now, most consumers prefer to buy at least a week's worth of essential supplies in order to reduce their trips out of the safety of their homes.
However, buying in bulk also means larger or more boxes that are difficult to carry. This together with the fact that the post-pandemic consumer prefers limited touchpoints is precisely where the unique opportunity is created.
Customers Are Looking For Safer Packaging Alternative
Coronavirus lasts on different surfaces for different amounts of time depending on the conditions and material type. The difference between the different materials can be significant. While the virus can last on some for just a few minutes for others it can last up to several days.
A recently published study tested how long the virus can remain stable on different kinds of surfaces within a controlled laboratory setting. They found that it was still detectable on copper for up to four hours, on cardboard for up to 24 hours, and on plastic and steel for up to 72 hours.
What does this mean from an environmental and ecological perspective?
You can imagine how this can create a problem from an environmental and ecological perspective. The most cost-effective option that companies are opting for is to use plastic and a lot of it. Products that were not wrapped before might have to become wrapped, maybe even in multiple layers to signal their safety.
This will unfortunately be actively harmful to goals like lowering global carbon emissions, lowering our dependency on unsustainable plastics, and lowering the terrifying amounts of plastic waste in our surroundings and oceans.
The question is whether the reusable and sustainable packaging that was becoming more popular will survive this pandemic. Hopefully, retailers and their suppliers will invest in developing sustainable packaging solutions that are more ecologically and environmentally friendly, while still being easy to clean and disinfect.
Redesign Your Product's Package in order to Attract More Customers
The Carry Handle by Davik addresses the consumer's primary concerns two-fold. The Carry Handle is a thin strip of material that attaches to both sides of your product creating a durable handle that can lift heavy products. That means creating minimal touchpoints for your "big-bulk" product. This gives the consumer a much-needed boost of confidence by allowing them to take the precautions when picking up your product. Of course, Another very important benefit is that it makes your "big-bulk" packaged product,  way more convenient to carry around.
A great example of a bulky package difficult to handle would be a multi-pack beverage. For the consumer who would otherwise need to use both hands to lift this product will find relief to find a solution that offers reduced touchpoints. Another example can be an option to easily pack together two items which allows the customer to buy double the amount with one single grab instead of fumbling to keep them stacked while handling.
The Carry Handle is made from a durable paper type that the virus only remains on for a few minutes. For the aware consumer, the carry handle is yet again relived by a solution to products with otherwise fully plastic packaging or shrink-wrap where the virus can remain for as long as up to three days.
Staying on top with Innovation
Covid-19 has had a devastating impact on the global economy. There are new rules in the post-pandemic world but your brand can still stay on top with open ears to the consumer's new needs together with an open mind for innovation. Davik offers leading brands guidance in finding the solutions they need to get through these challenging times. Contact a Davik expert to learn more about where your next packaging innovation can be found.
Contact a Davik Packaging Expert Today