Jacob Holm Group makes a difference at IDEA 2016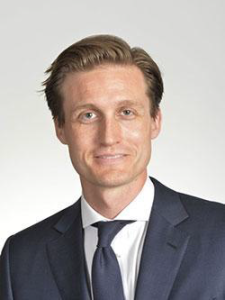 Q&A with Martin Mikkelsen, Chief Executive Officer, Jacob Holm Group
Tell us about the state of the business.
Martin Mikkelsen: Business is great! Jacob Holm Group continues to transform our business since the acquisition of Sontara® in 3Q14. 2015 was a year of transition for our business, and our group is well ahead of schedule embarking on a growth strategy which we are extremely excited about! We are stronger than ever with the addition of global Business Development, Product Development and Marketing resources and a realigned Sales team to support our customers.
What are you anticipating at IDEA?
Martin Mikkelsen: Many Jacob Holm Group personnel will be onsite at IDEA16 in Booth #1026 where we will showcase our innovative product lines for our six core market segments, Beauty Care, Consumer Wipes, Dispersible Wipes, Health Care, Hygiene and Industrial Wipes. Attendees will have the opportunity to learn about the evolution of our brands, Sontara® and Jacob Holm™, and our new, innovative products and technologies for the various market segments we serve.
We are especially honored of our nomination of SoftLite® for the IDEA16 Achievement Award. SoftLite® is our new lightweight hygiene brand from Jacob Holm™. SoftLite® offers many advantages in various hygiene applications whether it be for baby care, feminine care or adult care. With basis weights as low as 15 gsm, SoftLite® delivers inherent stretchability with high strength in the machine direction and high elongation in the cross direction. Consumers are delighted with the ultimate softness SoftLite® delivers as well as the optimized wicking and fluid distribution.
IDEA is a great platform for us to build new business ideas, solidify our existing customer relationships and discover new partnership opportunities. Plus, we are doing something special at this show that we are quite proud of.
Can you elaborate on this 'something special' now or do we have to wait?
Martin Mikkelsen: I am happy to share this now. As more than 7,000 people in our industry come together in Boston, Jacob Holm Group wanted to create an opportunity for us all to make a difference in the Boston community. We are sponsoring a blood drive with the American Red Cross and the cooperation of INDA. We are inviting all show attendees to take a few minutes out of their day on Wednesday, May 4 to donate blood. The need for blood is constant, and according to the Red Cross, someone in the United States needs blood every 2 seconds. Jacob Holm Group is making a difference in nonwovens, and we invite everyone here at IDEA to join us in making a difference in the Boston community. Because every single donation makes a difference in saving lives. And if that alone is not enough motivation, we are even doing a drawing for all donors to enter for a chance to win a free FitBit.
In closing, is there anything else you would like to add?
Martin Mikkelsen: Our focus in 2016 and beyond is to provide the highest quality, safest products and best service to our customers. Our leaders are engaged, our team is energized and our customers – as always – are at the center of everything we do. Thank you for your time and please visit our booth (#1026) to see for yourself how Jacob Holm Group is making a difference in nonwovens.
About Jacob Holm Group
Jacob Holm Group is a leading global manufacturer of innovative, spunlace nonwoven fabrics. Founded in 1794, the company has production facilities and sales offices in all major world geographies. Jacob Holm Group serves customers globally in Beauty Care, Consumer Wipes, Dispersible Wipes, Health Care, Hygiene and Industrial Wipes market segments under the brands of Sontara® and Jacob Holm™. For additional information about Jacob Holm Group, please visit www.jacobholmgroup.com.