Last Chance for Research Grants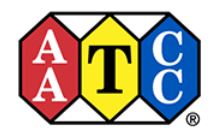 RTP, NC, October 8, 2021 – AATCC Foundation Student Research Support Grants provide funding for undergraduate and graduate research on textile-related projects. Applications are due October 15, 2021, for 2022 funding. Recipients will be announced in December and funds paid to recipients' schools in January.
Apply by October 15 at https://aatcc.org/aatcc-grants/research/. Each applicant may apply for up to $4,000 for direct research costs. Additional travel stipends are also available to support presentation of research at technical conferences, particularly the AATCC Textile Discovery Summit (https://aatcc.org/summit).
Undergraduate and graduate students may submit any textile-related research project. Projects that involve laboratory and end-use correlation studies, wet processing research, and other topics identified by the Foundation receive special priority. A list of priority topics is included in the grant guidelines, available online.
In addition to monetary funding, grant recipients are recognized in AATCC publications and social media. Research abstracts are viewed by academics and professionals across the industry, offering additional opportunities for support and career development.
Recent research projects include:
Design and Development of Biotextile Stent to Prevent Post-procedural Debris Embolization after Stent Angioplasty
Development of a Model for Image Dehazing and Color Correction
Development of Regenerated 100% Protein Fibers of High Quality from Waste Keratin
Dual-Phase Solvent System for Sustainable Reactive Dyeing of Cotton Using Soybean Oil
Dyeing of Cotton Yarns for Denim with Ecofriendly Nanocellulose Gel-Natural Indigo Dispersion
Incorporation of Functional Matters in Nanofiber Webs for Drug Delivery Vehicle and Filtration
Nano Surface Coating-Ag Nanowires to Improve Thermal Protection Performance of Three Layers System in PPE
Study of Poly-4-hydroxybutyrate (P4HB) Degradation at Different pH and Enzymatic Conditions so as to Mimic In Vivo Environment of Use for Sutures
Thermal Regulation of Regenerated Cellulose Nanofibers
About AATCC Foundation: The AATCC Foundation Inc was founded in May 1997 to further of the charitable mission of AATCC. The foundation is organized and operated exclusively for charitable purposes, and is classified by the US Internal Revenue Service as a 501(c)(3) organization.