Learn and Connect at AATCC Committee Meetings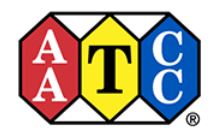 RTP, NC, October 5, 2021 – AATCC research committee meetings are always a valuable opportunity for textile industry stakeholders to influence the future of testing, standards, and more. The meetings are open to all and there is no fee to attend in person or virtually. Research committees develop and maintain the standards used around the world to ensure quality textile products and accurate labeling.
More than 30 committees will meet Monday and Tuesday, November 15 and 16. Attendees can participate in person at the Sheraton Imperial Hotel in Durham, NC, USA or online from anywhere. On-site activities include a networking reception and new attendee orientation. For registration details and a complete schedule of events, visit https://aatcc.org/committees/
Accommodations at the Sheraton Imperial are available at a special group rate through October 25 or until the room block is full. Reservations in the room block help reduce the cost of hosting meetings and ensure AATCC can continue to offer free registration for all.
Registration is required for both in-person and online participation. Pre-registration by November 5 ensures simplified check in and badge retrieval. Online meeting links are included in emailed registration confirmation.
Meeting Highlights
RA63 Water Resistance, Absorbency & Wetting Agent Evaluation Test Methods is finalizing a new method to evaluate condensation on textiles in humid microclimates.
RA100 Global Sustainability will review the newly-published test method on fiber fragments ("microfibers") in laundering.
RA111 Electronically Integrated Textiles will discuss the work of other global organizations working on e-textiles, and the committee's own work on evaluating stretch of e-textiles.
RA113 Emerging Issues has ongoing work related to children's face coverings and reusable menstrual products.
C3 Technical Committee on Research includes brief updates from each of the committees meeting during the week.
Week of Celebration
This Fall, research committee meetings will be part of a larger Week of Celebration commemorating AATCC's 100th anniversary. Other events include the Textile Discover Summit (https://aatcc.org/summit) and a tour of the AATCC Technical Center featuring displays of historic documents, photos, and artifacts. A time capsule from 1964 will be opened and a new one deposited for future generations.
The Summit begins the evening of November 16. Presentations, demonstrations, exhibits, breakout sessions, panels, awards run through Thursday, November 18. The tour and AATCC Board of Directors meeting take place Friday, November 19. There is a fee and separate registration for Summit activities.
Research Committee Meetings                 November 15-16              https://aatcc.org/committees/
Textile Discovery Summit                          November 16-18              https://aatcc.org/summit
Technical Center Tour                                 November 19
Board of Directors Meeting                        November 19
Administrative Meetings
As in Spring 2021, AATCC administrative meetings will meet separately from the research committees. These meetings are all virtual October 19-22. Committees meeting in October include C2-S1 International Test Methods, C7 Publications, C6 Membership, C11 Conferences, and C17 Education Advisory Board. Register online to attend any or all: https://aatcc.org/committees/.
About AATCC: AATCC is the world's leading not-for-profit association serving textile professionals since 1921. AATCC, headquartered in Research Triangle Park, NC, USA, provides test method development, quality control materials, and professional networking for members in about 50 countries throughout the world.