LEED certification: Freudenberg focuses on energy and water efficiency, green materials and good air quality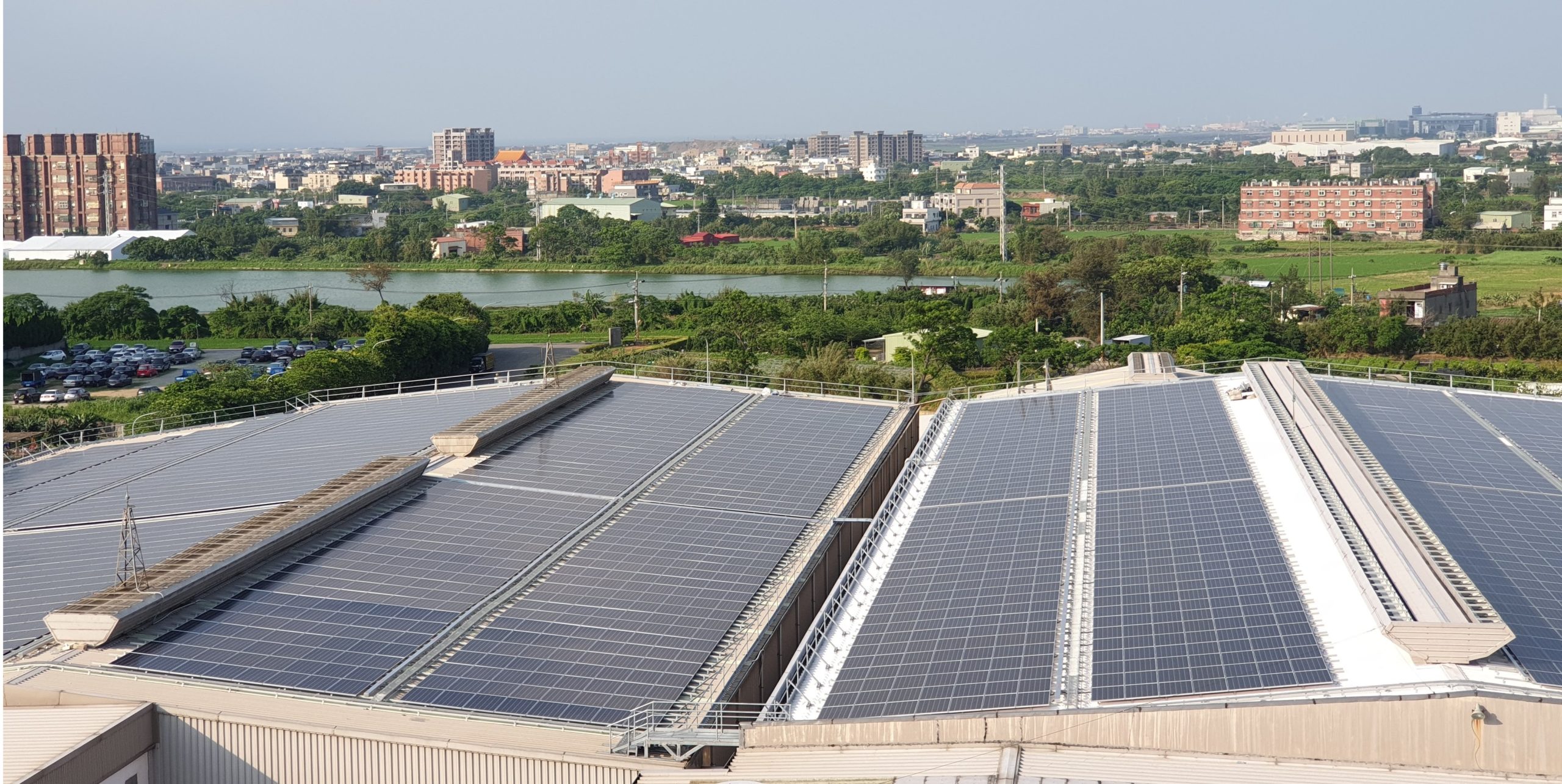 Weinheim, May 26, 2021. Freudenberg Far Eastern Spunbond (Freudenberg) in Taiwan receives LEED sustainability certification for ecological construction measures.
Sustainability is firmly anchored in Freudenberg's values and principles. This is reflected not only by eco-friendly products and manufacturing methods, but also by environmentally-aware building and energy management. Freudenberg recently received the internationally recognized LEED certification for its resource-efficient, sustainable construction measures at the Tayuan Tao-Yuan site in Taiwan. LEED is the acronym for Leadership in Energy and Environmental Design, and certification recognizes the environmentally-responsible construction of buildings. The company seized the opportunity offered by the installation of a new production line to redesign the construction of the production hall and adjoining warehouse.
Modern lighting systems, air conditioning units and restroom facilities ensure that power and water from renewable resources are used efficiently. The energy consumption of compressed air and cooling equipment was also scrutinized and optimized. In future, measuring equipment will constantly monitor and control energy and water consumption – an advantage not only in daily operations, but also for detecting leaks and other technical problems quickly.
Inside the production hall, low-emission paint and a sophisticated circulation system ensure good air quality. Windows and transparent plastic materials have replaced some of the external cladding, so there is plenty of natural light in the hall's interior.
For decades now, the site has prioritized waste reduction and recycling. Freudenberg uses recycled material made from post-consumer PET bottles to manufacture its spunlaid nonwovens at the Tayuan Tao-Yuan plant. In addition, an internal recycling system makes sure that production waste is returned to the production cycle.
About LEED:
Leadership in Energy and Environmental Design (LEED) is a green building certification program used worldwide. Developed by the non-profit U.S. Green Building Council (USGBC), it includes a set of rating systems for the design, construction, operation, and maintenance of green buildings, homes, and neighborhoods, which aims to help building owners and operators be environmentally responsible and use resources efficiently.
About Freudenberg Far Eastern Spunweb
Freudenberg Far Eastern Spunweb is part of Freudenberg Performance Materials, the leading global manufacturer of technical textiles, and was established in 1987 as a joint venture between the Freudenberg Group, the Far Eastern Group and Japan Vilene Company to serve the Asia Pacific region with high-quality spunlaid nonwovens for demanding technical applications. Today, the company operates a well-established sales network including offices in Japan and China and distributors in other Asia Pacific countries. At its production sites, the company manufactures spunbond nonwovens for the automotive, carpet, shoe, construction, filter and other industries.
About Freudenberg Performance Materials
Freudenberg Performance Materials is a leading global supplier of innovative technical textiles for a broad range of markets and applications such as apparel, automotive, building interiors, building materials, healthcare, energy, filter media, shoe and leather goods as well as specialties. In 2020, the company generated sales of more than €1 billion, had 33 production sites in 14 countries around the world and had some 5.000 employees. Freudenberg Performance Materials attaches great importance to social and ecological responsibility as the basis for its business success. For more information, please visit www.freudenberg-pm.com
The company is a Business Group of Freudenberg Group. In 2020, the Freudenberg Group employed more than 48,000 people in some 60 countries worldwide and generated sales of more than €8.8 billion. For more information, please visit www.freudenberg.com