Lenzing plans Upper Austria's largest ground-mounted photovoltaic plant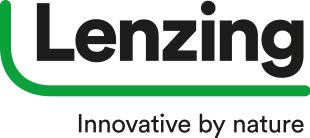 With the industrial use of solar energy, Lenzing sets new standards regarding decarbonization in the fiber industry.
Lenzing, Austria, January 21, 2021 – The Lenzing Group plans Upper Austria's largest ground-mounted photovoltaic plant on an area of around 55,000 m². The groundbreaking ceremony is scheduled to take place in summer 2021. After the expected commissioning in the second half of 2021, the plant's output will amount to 5.5 MWpeak. With approximately 16,000 modules, the plant will generate nearly 5,500 megawatt hours per year. This corresponds to the average annual electricity demand of more than 1,700 households and is unique in Upper Austria on this scale.
The photovoltaic plant is an important symbolic milestone for Lenzing on its way to becoming a CO2-neutral manufacturing site. This project is part of Lenzing's global energy concept, which aims to provide electricity from 100 percent renewable sources in order to reduce CO2 intensity by 50 percent already in 2030 and to be globally climate neutral in 2050.
"The great challenges of our time need answers. As a leading company in innovation and sustainability, we are proactively contributing to the achievement of climate targets and setting new standards for our industry," explains Stefan Doboczky, CEO of the Lenzing Group. "In addition to ongoing major investments in CO2 neutral sites such as Thailand and Brazil, innovative projects at existing sites are bringing us one step closer to climate neutrality."
About the Lenzing Group
The Lenzing Group stands for ecologically responsible production of specialty fibers made from the renewable raw material wood. As an innovation leader, Lenzing is a partner of global textile and nonwoven manufacturers and drives many new technological developments.
The Lenzing Group's high-quality fibers form the basis for a variety of textile applications ranging from elegant ladies clothing to versatile denims and high-performance sports clothing. Due to their consistent high quality, their biodegradability and compostability, Lenzing fibers are also highly suitable for hygiene products and agricultural applications.
The business model of the Lenzing Group goes far beyond that of a traditional fiber producer. Together with its customers and partners, Lenzing develops innovative products along the value chain, creating added value for consumers. The Lenzing Group strives for the efficient utilization and processing of all raw materials and offers solutions to help redirect the textile sector towards a closed-loop economy.