Lenzing pushes forward group-wide climate neutrality by investing EUR 200 mn in Asia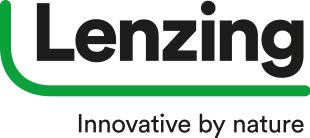 CO2 emissions will be reduced by 320,000 tons per year
First supplier of wood-based cellulosic fibers in China to completely eliminate coal
Share in eco-responsible specialty fibers will be significantly increased
Lenzing is strategically well on track with these investments
Lenzing, Austria, May 4, 2021 – Lenzing – The Lenzing Group, the leading global supplier of wood-based specialty fibers, will invest more than EUR 200 mn in its production sites in Purwakarta (Indonesia) and Nanjing (China) to convert existing standard viscose capacity into environmentally responsible specialty fibers.
In Nanjing (China) Lenzing will establish the first wood-based fiber complex in China that is independent from coal as an energy source. By using natural gas based cogeneration, Lenzing will reduce CO2 emissions at the site by more than 200,000 tons. At the same time a line of standard viscose will be converted to a 35.000 tons TENCEL™ branded modal fibers line making Lenzing (Nanjing) Fibers Co., Ltd a 100 percent wood-based specialty fiber site by the end of 2022.
In Purwakarta (Indonesia), Lenzing will reduce its CO2 emissions by increasingly using biogenic fuels. Additional investments to reduce emissions to air and water will make this facility fully compliant with the EU Ecolabel by the end of 2022. That will allow converting standard viscose capacity into LENZING™ ECOVERO™ branded fibers for textile applications as well as LENZING™ Viscose Eco fibers for personal care and hygiene applications. As a result, the site in Indonesia will also become a pure specialty viscose supplier as of 2023.
Both investments are fully in line with Lenzing's target to reduce its greenhouse gas emissions per ton of product by 50 percent by 2030. By avoiding or reducing the use of fossil fuels at the two sites, the Lenzing Group will be able to reduce CO2 emissions by more than 320,000 tons in total, or 18 percent, compared to 2017. In addition, this investment allows Lenzing also to reduce its total sulfur emissions by more than 50 percent, compared to 2019.
"With our ambitious climate targets towards a zero-carbon future, we are pioneers in the entire manufacturing industry and especially in the fiber sector. Our investments in China and Indonesia underpin that investments in improving our eco-footprint are at the same time value enhancing for shareholders. These investments are a substantial step towards our strategic targets for 2024", says Stefan Doboczky, CEO of the Lenzing Group.
Together with its major lyocell fiber project in Thailand, Lenzing will also boost its share in specialty fibers as a percentage of fiber revenues to well above the targeted 75 percent already by 2023, which in turn is an important step towards achieving the company's EBITDA target of EUR 800 mn by 2024. "We are and will remain a reliable partner for both the textiles and the nonwovens value chain on the long term", says Stephan Sielaff, Member of the Managing Board of Lenzing. "The strategic focus on specialty fibers is fully in line with the growing market demand for sustainable viscose."
About the Lenzing Group
The Lenzing Group stands for ecologically responsible production of specialty fibers made from the renewable raw material wood. As an innovation leader, Lenzing is a partner of global textile and nonwoven manufacturers and drives many new technological developments.
The Lenzing Group's high-quality fibers form the basis for a variety of textile applications ranging from elegant ladies clothing to versatile denims and high-performance sports clothing. Due to their consistent high quality, their biodegradability and compostability Lenzing fibers are also highly suitable for hygiene products and agricultural applications.
The business model of the Lenzing Group goes far beyond that of a traditional fiber producer. Together with its customers and partners, Lenzing develops innovative products along the value chain, creating added value for consumers. The Lenzing Group strives for the efficient utilization and processing of all raw materials and offers solutions to help redirect the textile sector towards a closed-loop economy. In order to reduce the speed of global warming and to accomplish the targets of the Paris Climate Agreement and the "Green Deal" of the EU Commission, Lenzing has a clear vision: namely to make a zero-carbon future come true.
Key Facts &Figures Lenzing Group 2020
Revenue: EUR 1.63 bn
Nameplate capacity: 1,045,000 tons
Employees: 7,358
TENCEL™, VEOCEL™, LENZING™, REFIBRA™, ECOVERO™, LENZING MODAL™, LENZING VISCOSE™, MICROMODAL™ and PROMODAL™ are trademarks of Lenzing AG.