Martex Fiber Completes Spartanburg Fiber Division Plant Expansion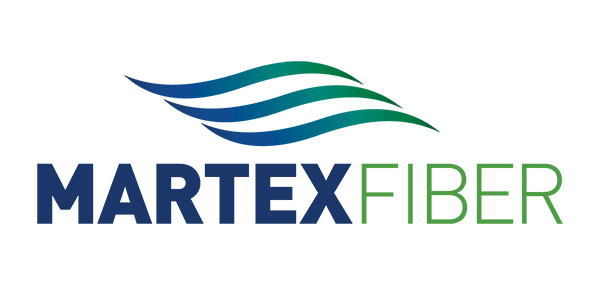 Spartanburg, SC—Martex Fiber recently completed installation of a fiber reclamation line to produce additional value-added fibers for use in the automotive, upholstery and yarn sectors. Jamie Jarrett, General Manager of the Fiber Division commented, "the expansion increased Spartanburg's plant capacity by over 20%, further expanding our ability to create valuable outlets for the over 160 million pounds per year of pre- and post-consumer cotton and cotton-polyester textile waste that Martex Fiber keeps out of landfills."
This expansion is part of Martex Fiber's "No Fiber Left Behind" program which aims to save textile waste from landfills by ensuring that all waste purchased by Martex Fiber will be recycled. Also part of the program is an additional expansion to the company's facility in Brownville, TX, which will be completed within the next quarter and will increase capacity by 11 million pounds annually.
Rick Otero, CEO, added, "at Martex we are in the double green business. Our focus is on expanding a business that is sustainable economically and for the environment. Every pound of cotton textile scrap that we recycle at Spartanburg helps America avoid the environmental impact of a new pound of conventional cotton. Our recycling process uses essentially no water – compared with over 1400 gal./lb. for conventional cotton, no harmful pesticides, and no harmful chemical dyes, with significantly less energy consumption versus new cotton. We are committed to our No Fiber Left Behind vision."
Martex Fiber Southern Corp. is a leading 360° textile recycler of pre- and post-consumer textile waste, offering textile waste collection services, rag sales, conversion into machines fiber, and recycled yarn products. Manufacturing facilities are located in Charlotte, NC; Spartanburg, SC; Brownsville, TX; Lincolnton, GA; Honduras and Nicaragua with administrative offices in Charlotte, NC and Newtown, PA. Martex Fiber has been recycling textile waste and producing environmentally-friendly products since the 1970s.
For Earth Day, Martex Fiber challenges textile mills to help our planet by pursuing recycling if their waste is currently going to landfill or incineration, and to pursue replacing virgin products with recycled alternatives in their supply chain.
For more information, please visit www.MartexFiber.com, and www.JimtexYarns.com, or contact Kassandra Braun (704) 596-2932 or kbraun@martexfiber.com. (Photos and emailed copy are available upon request.)