Microfiber Corp. "The Non-Woven Solution"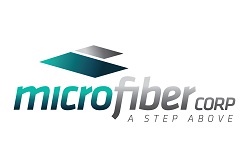 Microfiber is a fully integrated manufacturer with a state-of-the-art facility located near Mumbai, India and Vancouver, Canada. Microfiber has offices in Asia and North America which allows us to stay close to our customer base.
Microfiber offers a diverse portfolio of innovative & customized solutions to the Non-Woven world.
Our Non-Woven machines were designed and manufactured in Europe with STP advanced technology allowing us to provide highly innovative and specialized products lines. Italian STP advanced technology allows Microfiber to introduce unmatched strength in both the machine and CROSS direction which caters to the Roofing, Construction and Geotextile markets.
Microfiber prides itself as one of the leaders in the Non-Woven Industry. We provide the latest technology and equipment allowing us to give our customers the best service possible through stringent quality parameters.
For more information please email us at info@microfibercorp.com and/or visit our website www.microfibercorp.com.