Miller Weldmaster's T600 Extreme Shelter Saves Tent Makers Time and Money
The T600 Extreme Shelter combines versatility and accurately controlled operating parameters for easy operation, speed, accuracy and productivity for any tent manufacturer.
Navarre, OH November 11, 2012
Miller Weldmaster has designed the T600 Extreme Shelter to increase production and decrease labor for any tent manufacturer. With easy operation and larger throat capacity, the T600 Extreme Shelter is built to handle the toughest production demands. From tent tops to sidewalls, the versatile T600 Extreme Shelter comes with welding speeds of up to 30 meters per minute and accessories for overlap, pocket, and hem seam configurations.
The T600 Extreme Shelter can accept fabrics up to 2M (79") wide to pass through its throat without folding. Its long arm with inboard and outboard fabric pullers allow for easier fabric handling and its Hot Air and Hot Wedge rotary heat seaming systems enable panel seaming and quick finishing of product edges. The T600 Extreme Shelter can be customized to meet each tent maker's specifications and exact production needs.
Customers all over the world trust Miller Weldmaster for its strong attentiveness to their needs, innovation in machine design, and comprehensive customer support. Over 3,000 Miller Weldmaster machines have been installed in over 100 countries across the globe, a testament to the company's reputation.
About Miller Weldmaster
Miller Weldmaster, the first choice globally of all industrial fabric welding solutions, has offered rotary hot air, hot wedge and impulse welding equipment to the industrial fabric and thermoplastics industries for forty years. For the fabrication and automation of various products from awnings to truck tarpaulins, to inflatable boats, Miller Weldmaster has developed many of the first advancements in heat sealing technology. The company's historical record of industrial "firsts" demonstrates its ability to research, design, and build solutions using the most current and innovative features of the industry. Having sold machines in over 100 nations around the world, and with distributors in 20 countries, Miller Weldmaster Corporation is a leading international manufacturer and provider of solutions for plastic welding machines, with a commitment to customer satisfaction. The company is headquartered in Navarre, Ohio, USA.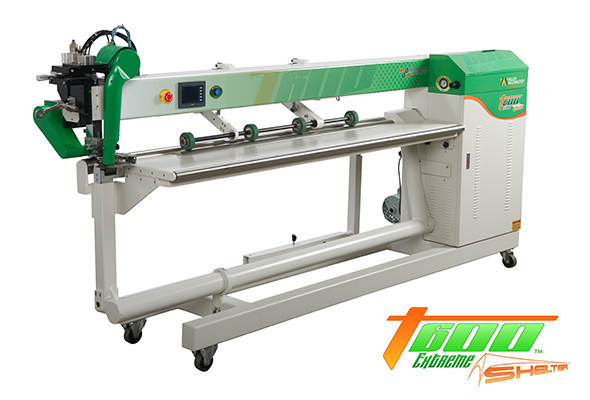 Contact Information
Email:
jhendrickson@weldmaster.com
URL:
http://www.weldmaster.com
Phone:
330-833-6739 Ext 203
Company:
Miller Weldmaster