Monadnock Non-Wovens Announces New High-Performance Filtration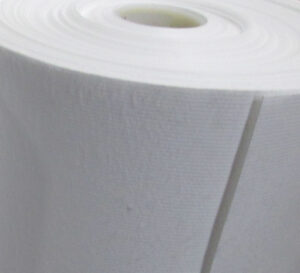 HTAC™ – High Temperature Anti-Corrosion Media
Mt. Pocono, PA (March 7, 2023) – Monadnock Non-Wovens LLC ("MNW"), a world leader in the manufacture of melt-blown roll goods is now offering the next generation of E-CTFE filtration media. MNW has designed and developed HTAC™ – a product that significantly extends the performance and life of liquid filtration systems.
HTAC is a uniform E-CTFE meltblown copolymer with very high chemical and fire resistance.  The tolerance to pH 1-14 makes it a superior material solution to PVDF and PTFE in liquid filtration offering corrosion resistance against acids, caustic media, oxidizing agents and many solvents at high temperatures. HTAC is employed in the chloro-alkalis chemical processing, semi-conductor fabrication and pharmaceutical industries.
"We are pleased to offer HTAC for critical manufacturing processes," said MNW President Jim Cree. "This innovative media development offers high permeation resistance and safety at high temperatures."
As with all MNW products, HTAC is made with 100 percent renewable wind-powered electricity (Green-e® certified RECs). HTAC E-CTFE media is available in uncalendared and calendared meltblown roll goods in a range of weights.  It is also available in apertured versions for duct/pipe wrap veil applications.
For more information about Monadnock Non-Wovens, consult our website at www.mnwovens.com.
About Monadnock Non-Wovens LLC
Monadnock Non-Wovens was established in 1999 to manufacture non-woven material for the fast-growing filtration, facemask, healthcare, automotive, appliance and consumer markets. It supplies non-woven roll goods media to converters around the world using advanced fiber technology to meet global standards.