Monadnock Non-Wovens Announces Promotion of New Plant Manager

Mt. Pocono, PA – December 1, 2014 – Monadnock Non-Wovens LLC (MNW), delivering non-woven polypropylene media to satisfy the increasing demand for materials that provide for cleaner air, protection from pandemic diseases and the conservation of energy, announced plans to promote Ed Books to Plant Manager. In this new role, Ed will use his experience in lean manufacturing and Six Sigma principles to drive improvements and expand MNWs production capabilities.
"I am pleased to promote someone of Ed's caliber to this role," said Keith Hayward, managing director of MNW. "Ed's depth of experience in a range of manufacturing environments as well as his superior quality, safety and cost management practices will take MNW to the next level."
Ed will be instrumental in managing MNWs melt blowing and calendering operation. "Over the last four years, Ed has driven considerable improvements in yield to meet ever increasing customer demand in his role of Production and Operations Manager. This is a well-earned and logical next step as we seek to continue our efficiency improvements using the best manufacturing practices under Ed's leadership." He will replace Carol Bailey who is retiring as the longest serving employee of Monadnock Non-Wovens.
About Monadnock Non-Wovens
Monadnock Non-Wovens, a subsidiary of Monadnock Paper Mills, Inc. of Bennington, NH, was established in 1999 to manufacture non-woven material for the fast growing filtration, facemask, healthcare, consumer and homeland security markets. It supplies roll goods non-woven media to converters around the world using advanced fiber technology to meet Global standards.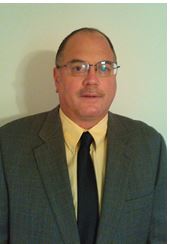 Contact Information
URL:
www.mpm.com/nonwoven
Phone:
Keith Hayward, Managing Director, tel: 570-839-9210
Company:
Monadnock Non-Wovens LLC