Monadnock Non-Wovens LLC Announces New Business Development Manager, Automotive Products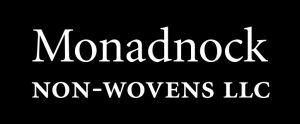 Mount Pocono, Pennsylvania (December 7, 2022) – Monadnock Non-Wovens LLC (MNW), manufacturer of   meltblown synthetic media for the automotive, surgical face mask and air and liquid filtration markets, is pleased to announce that Sandra Jallow has been promoted to Business Development Manager, Automotive Products.
In her new role, Sandra will report to MNW President Jim Cree and will work with the automotive sales team to grow its insulation business and discover adjacent market opportunities.
MNW is committed to the growth of superior acoustic media products, including its HPAM® High Performance Acoustic Media, particularly as the demand for lightweight noise suppressing acoustics increase with the launch of the new class of EVs.
Since joining MNW in 2016, Sandra has successfully managed the customer service department and applied her expertise in quality to ensure compliance with MNWs third-party certified ISO 9001 Quality Management System. Sandra graduated with a B.S. in Accounting from Ramapo College, Mahwah, NJ, and she has formal training as an ISO 9001:2015 internal auditor.  She also achieved a Yellow Belt in Six Sigma.
"Sandra brings the leadership skills and tenacity that will ensure MNW's customer service excellence and continued success in automotive and other insulation markets and applications," said Jim Cree. "This new role empowers her to accomplish great things for our organization."
For more information about MNW and HPAM, go to www.mnwovens.com.