New Format for AATCC Spring Meetings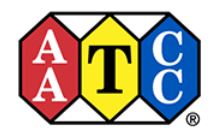 RESEARCH TRIANGLE PARK, N.C., USA, March 2, 2021—This Spring 2021, AATCC Remote Committee Meetings will be separated into two weeks. AATCC Administrative Committees will meet remotely April 13-15 to discuss the business and administrative activities of the association. AATCC Research Committees and Interest Groups will meet remotely May 11-13 to develop test methods, conferences, and other educational programs or publications.
As always, there is no fee or membership requirement to attend administrative or research meetings. AATCC membership is available to textile professionals who would like voting rights on committee ballots. AATCC voting members impact the textile standards and programs used around the world.
It is fast and easy to register free online with new simplified registration process. Attendants no longer need to select individual meetings in advance. Just register for the series as a whole with one click and create a detailed schedule at your convenience later on.
Meetings can now be automatically added to calendars—including the specific URL to join. Each meeting has a unique URL and dial-in ID to avoid confusion and overlap. Once registered, attendants will receive links for all available meetings.
Several committees will host speakers in addition to holding their regular business meetings.
Watch the AATCC website, publications, and social media for meeting updates, including speakers and other special presentations. Committee members will receive minutes and agendas as they are available. Please be part of the great work of these committees.
For information on how to join AATCC as a member, visit www.aatcc.org/members/
For information on Spring Committee meetings and to register, visit www.aatcc.org/events/committees/
About AATCC: AATCC is the world's leading not-for-profit association serving textile professionals since 1921. AATCC, headquartered in Research Triangle Park, NC, USA, provides test method development, quality control materials, and professional networking for members in about 50 countries throughout the world.
# # #