Novafiber starts up textile recycling and airlay lines from ANDRITZ at its mill in Palín, Guatemala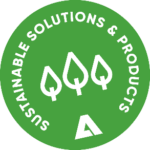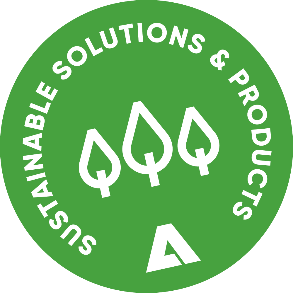 ANDRITZ technologies help Novafiber turn textile waste to value
The combination of tearing and airlay lines ensures sustainable production at high throughputs
GRAZ, APRIL 4, 2023.  International technology group ANDRITZ has delivered, installed, and commissioned a mechanical textile recycling line and an airlay line at Novafiber's nonwovens production mill in Palín, Guatemala. Both lines have been successfully operating since December 2022.
The recycling line – the second tearing line ANDRITZ supplied to Novafiber – processes post-industrial textile waste from Central America. The recycled fibers feed the latest ANDRITZ Flexiloft airlay line, which produces nonwoven end-products for the bedding and furniture industries – a true example of a circular textile-to-nonwoven approach. The production process ensures complete material use as a state-of-the-art edge trim recycling system returns any waste directly to the tearing and/or airlay line.
This combination of ANDRITZ tearing and airlay lines allows Novafiber to process large amounts of post-industrial garments, controlling the supply chain from raw material to final product. In addition, it enables energy savings and a reduced carbon footprint due to the reduction of shipments.
Thanks to the excellent cooperation between Novafiber and ANDRITZ Laroche, commissioning was completed within a very short time. Jean Philippe Bernard, CEO at Novafiber comments: "It has been a great pleasure to collaborate with ANDRITZ again on a waste-to-value project. Seven years ago, we launched our first textile recycling and nonwovens production project together with ANDRITZ Laroche. Our new project has also been a perfect opportunity to take advantage of ANDRITZ's technological innovations to achieve an even better fiber opening quality along with higher capacity."
Based in Palín, Novafiber is a leading company in Guatemala for producing nonwovens from post-industrial textile waste for both the local market and export.
– End –
ANDRITZ GROUP
International technology group ANDRITZ offers a broad portfolio of innovative plants, equipment, systems, services and digital solutions for a wide range of industries and end markets. Sustainability is an integral part of the company's business strategy and corporate culture. With its extensive portfolio of sustainable products and solutions, ANDRITZ aims to make the greatest possible contribution to a sustainable future and help its customers achieve their sustainability goals. ANDRITZ is a global market leader in all four of its business areas – Pulp & Paper, Metals, Hydro and Separation. Technological leadership and global presence are cornerstones of the group's strategy, which is focused on long-term profitable growth. The publicly listed group has around 29,100 employees and over 280 locations in more than 40 countries.
ANDRITZ PULP & PAPER
ANDRITZ Pulp & Paper provides sustainable technology, automation, and service solutions for the production of all types of pulp, paper, board and tissue. The technologies and services focus on increased production efficiency, lower overall operating costs as well as innovative decarbonization strategies and autonomous plant operation.
The product portfolio also includes boilers for power generation, flue gas cleaning systems, various nonwoven technologies, and panelboard (MDF) production systems. With waste-to-value recycling, shredding and energy solutions, waste and by-product streams from production are converted into valuable secondary raw materials as well as into sustainable resources for energy generation. State-of-the-art IIoT technologies as part of Metris digitalization solutions complete the comprehensive product offering.